How to Rent a Bike in Manali?
Manali has a long history, and there is proof that people have lived there since the prehistoric era. It once served as a significant hub for trade and business, especially for the renowned Kullu shawls. Additionally, it is the location of the Manali Sanctuary, a protected area where a variety of plants and animals live, including the snow leopard and the Himalayan black bear. It is well-known for adventure sports including paragliding, rafting, skiing, renting a bike or scooty on rent in Manali, and riding it, and is a favourite honeymoon location.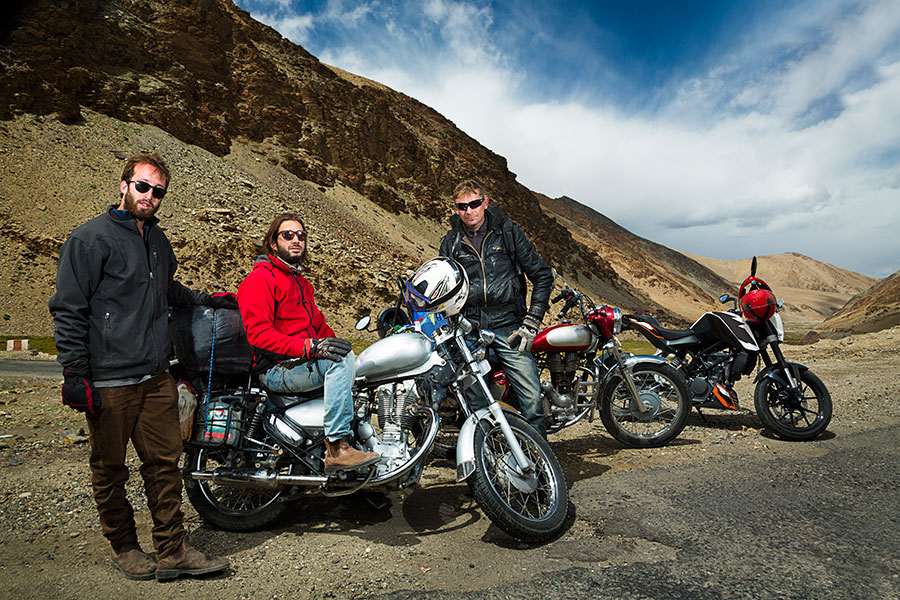 Should you rent a bike in Manali?
In order to visit rural locations that might not be reachable by automobile or public transportation, renting a bike in Manali might be a terrific method to explore the region. Before renting a bike in Manali, there are a few things to think about. 
Bike riding experience:

Manali's roads can be winding and narrow, and in certain places, they might not be well-maintained. Before

renting a bike in Manali

, make sure you are at ease and knowledgeable about riding in these conditions.

Check Weather:

Because Manali's weather may be unpredictable and change suddenly, it's crucial to be ready and check the forecast before setting out on your trip.

Safety precautions:

Wear a helmet at all times, and stay alert for other cars, animals, and people.

Insurance:

Verify that the rental agency offers insurance as part of their

bike rental

package.

Cost:

To determine whether renting a bike is the most economical option for your vacation, compare its price to that of other modes of transportation.

Important documents:

You must have a valid driver's license to

rent a bike

or

scooty on rent in Manali

. To

rent a bike in Manali

, you must have a current driver's license. There's no need of any passport or any other documents. 
Overall, renting bike in Manali can be a terrific way to see the city, but it's vital to be aware of the risks and take the appropriate safety precautions.
Steps to rent bike in Manali 
Hiring or getting a bike on rent in Manali can be a great way to explore the city and its surroundings. Here are some steps to follow when looking to rent a bike or rent motorcycle in Manali:
1. Research different rental companies
Look for different bike and motorcycle rental companies in Manali and compare their prices, types of bikes available, and rental conditions.
2. Check for documents
Make sure you have all the necessary documents required to rent a bike in Manali or motorcycle. This usually includes a valid driver's license and ID proof. A copy of this document may be needed by the rental business for their records. Also, Insurance policy, In the event of an accident or damage to the bike, this is done to protect both you and the rental company. 
Before getting a bike on rent in Manali, make sure all the required paperwork is in order to ensure a hassle-free experience and avoid any delays or issues that can result from insufficient documentation.
3. Read the rental agreement carefully
Before signing the bike rental agreement, make sure you understand all the terms and conditions, including the rental period, the cost, and the insurance coverage. The policies will specify how to pick up and return the bike, as well as any fees or fines that may be imposed for returns that are made too late. 
4. Policy on cancellation and refunds
The policies will specify the conditions for changing or canceling a reservation as well as the procedure for returning any advance rental fees. In the event of an accident or damage to the bike during the rental time, the insurance will specify what is covered. 
5. Inspect the bike or motorcycle
Before taking the bike or motorcycle, make sure to inspect it for any damage or defects. Take note of any issues and make sure they are addressed before starting your rental. It is the most important factor before renting a bike in Manali. 
6. Check the fuel level
Make sure the bike or motorcycle has enough fuel for your trip and confirm if you need to return the vehicle with a full tank or not. 
7. Wear helmets
Make sure to wear helmets, it's mandatory in India. When renting a bike, it's crucial to wear a helmet because it can prevent brain injuries in the event of an accident. In a motorcycle accident, the head is one of the body's most vulnerable areas, and wearing a helmet dramatically lowers the chance of suffering a brain injury or passing away. 
8. Return the bike or motorcycle on time
Make sure to return the bike or motorcycle on time and in the same condition as when you received it. Because it can cost you extra charges if you return it in a bad condition or any damage or not at the right time.  
9. Confirm if you need a permit
Some areas in and around Manali, such as Rohtang Pass, require special permits to ride. Make sure to check and arrange for the permit in advance if required.
By following these steps, you can ensure that you have a safe and enjoyable bike or motorcycle rental experience in Manali.
Conclusion 
I hope this guide will help you in getting a
bike on rent in Manali.
If you want to
rent bike in Manali
with a trusted
bike rental
company,
Rentnhop
is the best option for you.
Rentnhop
offers a wide range of
bike on rent in Manali
at very affordable rates and premium service, check out our website for getting your
bike on rent in Manali
and all the important details.

Read More: