Places to Get Bike on Rent in Goa
Goa is not just a place for beaches or cafes, it has a lot to do besides all this. Every year many people come after planning their trip to Goa, but after coming here, they are not able to take the trip properly. Now we all know that getting a bike on rent in Goa is very beneficial but more than half of the people do not know which places to get bike rental in Goa. In today's blog, we will tell you the top places where you can rent a bike.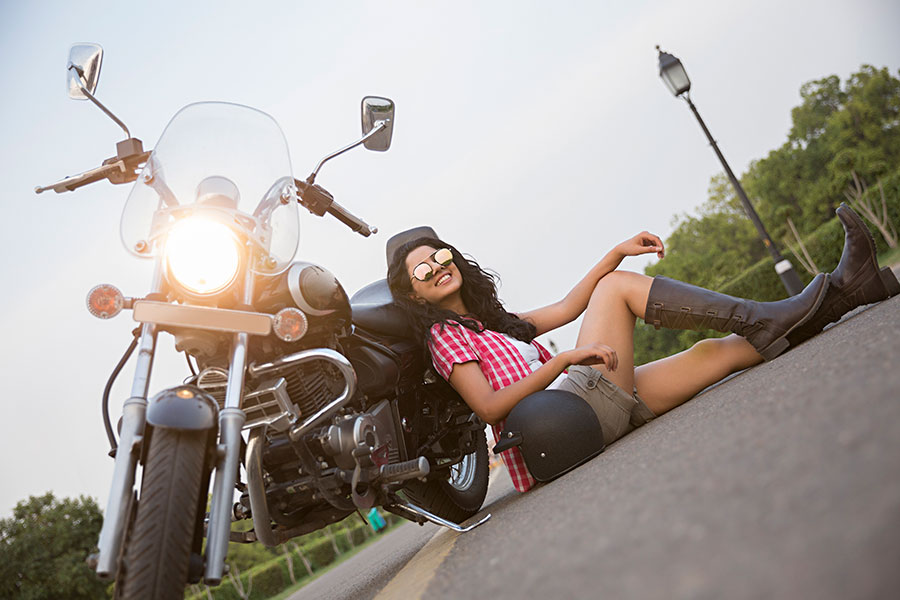 Do I need to have a driving license? 
Yes, specific documents are required in Goa before hiring a bike. These are three things you'll need to have before renting a bike.  
License:

The

bike rental

provider keeps the original of your license, but you may keep a copy so you can ride the bike within the state.

Identity evidence:

The

bike rental

provider needs to see a current ID proof, such as your passport.

Documents for the bike:

Now it's your duty to request all of the necessary paperwork from your dealers. Regardless of whether you are a tourist or not, it is required that you show the police if the situation warrants it.
5 places to rent a bike in Goa 
1. Panjim 
Goa's state capital, Panjim, is located in the North Goa district of India. The city of Panjim is also known as Panaji, and it is located on the Mandovi River's bank. When traveling to Goa, India, we strongly suggest visiting Panjim. You can find many bike rental shops in Panjim or go with our bike rental in Panjim. For living in a better place, make sure you reserve an Airbnb for your trip and look into some of the fascinating sights you ought to see, including Ashwem Beach or Old Goa. 
2. Candolim 
It makes sense why Candolim attracts so many tourists each year. There are so many tempting things to do in this enchanting city. You'll never be bored in this city, whether you like to go to tourist attractions or try more thrilling activities. It is the very ideal place for finding bike on rent in Goa or even scooty on rent in Goa. 
Unbroken beaches are surrounded by palm trees, fishing shacks, dining options, stray cows, and a magnificent fort. If you enjoy interesting sites and beautiful vistas, this is one of the top things to do in Candolim because of its distinctive red colored bricks and iconic over-water, round overlook. If it does not convince you to get your bike on rent in goa to visit here, nothing else will ever convince you. 
3. Baga 
Welcome to Baga, the traveler. Your journey has brought you to this location, and fresh experiences are waiting for you. Now that you've arrived, you have two options: you can either choose to stay in the security and comfort of your hotel and watch the world go by, or you can choose to embrace this new location with your bike rental in Goa. Discover its streets. Meet the locals. Discover its past. Isn't your hand already on the doorknock? 
In Baga, there are plenty of things to do. Visit the downtown area by getting a bike on rent in Goa to look for museums, shops, or that next tasty lunch. What catches your attention? At the restaurant, you've been hearing about, a delicious five-course dinner? Or perhaps you'd prefer to sit in one of the town's many cafes and read the newspaper while drinking hot coffee. This place is far easier to get a bike on rent near Baga beach. Attend a performance at the theatre or simply stroll down the main street while people-watching.
4. Arambol 
Arambol or Harmal Beach, one of North Goa's most stunning beaches, is a must-visit while you're there on vacation. The beach was originally a renowned hippy beach in Goa, which may be why it has a very Bohemian and relaxed attitude today. Arambol is a beach with silvery sand and pebbles, which gives it a magnificent appearance. Additionally, it is one of Goa's greenest beaches. We offer bike on rent in Goa near Arambol Beach so our customers can easily get here. You can check our goa bike rental price for this place on our website. 
Arambol Beach is the ideal location for yoga classes. The beach also features a drum circle, a market on the sand every weekend, and a mysterious baba perched atop a hill. In Arambol, one can go paragliding or just take a stroll around the market alleyways. 
5. Palolem 
It's wonderful to unwind for a few days at Palolem. Without a doubt, the beach is stunning. There is enough to do in Palolem and delicious seafood to make for a wonderful vacation that does not just involve lying on the beach. Inland, there are jungles, wildlife preserves, and spice plantations awaiting your exploration. Palolem is one of the top attractions of Goa and you cannot miss this place if you are planning to visit Goa. 
Conclusion 
All the places we mentioned above are the best places to find a bike on rent in Goa or scooty on rent. With over 10 years of experience in the bike rental business, Rentnhop provides reliable and cheap bike rental in Goa. So, whenever you're planning your trip to Goa, go with Rentnhop bike rental service. 
Read More: