5 Must-Visit Places for Road Trips near Mumbai
The dream capital of the nation and a financial powerhouse is Mumbai. In this metropolis, Bollywood is king. Mumbai is a comprehensive location with a variety of activities, from nightlife to cultural events. Mumbai is home to many millionaires in addition to commercial and tourism activities. After learning all of this, it is easy to understand why Mumbai International Airport is one of the busiest airports in the nation. The distance between the city centre and the airport (Chhatrapati Shivaji International Airport) is 12 km. You are not, however, far from popular tourist destinations. Near the international airport, there are several noteworthy places to visit.
Mumbai is a fantastic city to explore, and visitors from other countries are frequently astounded by the variety of activities, sights, and sounds available. All these locations can be visited by bike on rent in Mumbai or monthly bike on rent in Mumbai. Here are the locations that international visitors to India's most cosmopolitan city truly like, from delicious food to historical buildings, museums to markets.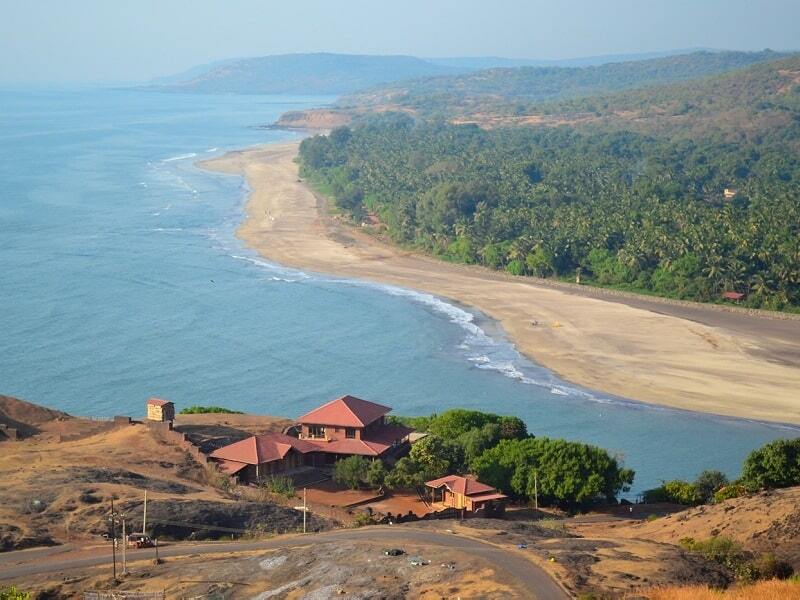 Top 5 places to visit in Mumbai
1. ISKCON Temple Juhu
You should visit this temple as well if you are in the area of Juhu Beach. One of the most exquisite and contemporary Krishna temples in the nation is this one. This seven-story building, which was constructed in the 1970s, had a marble temple, restaurant, auditorium, guest house, and many other amenities. Later, a bakery, a library, a meditation centre, and many other structures were built.  You can easily get scooty on rent in Mumbai nearby Juhu beach. Yoga classes and other spiritual activities are offered inside the compound. There is a sizable part devoted to Swami Prabhupada's memorabilia. In the temple's boutique, you may also purchase spiritual trinkets. Visit during any religious holiday by Mumbai bike rental to take part in numerous interesting rituals.
2. Worli Sea Face
This is a hub of culture with numerous notable sites, including the Worli Fort, the Haji Al Dargah, the Siddhivinayak Temple, and others. Driving along the expansive road that runs parallel to the plush Arabian Sea is this area's main draw. You can see why this location was a key shooting location for many Bollywood films.
Do you intend to visit any of these sights just before taking off for your flight? Plan ahead while taking traffic into consideration. Mumbai has a well-connected road infrastructure, but the amount of traffic there is overwhelming, especially during the weekday morning and afternoon rush hours.
3. Prince of Wales Museum
This is unquestionably Mumbai's best museum, and both domestic and international tourists go there. This museum, which houses a variety of exhibits, is the biggest in the city. The museum's architecture is an intriguing fusion of Islamic, British, and Hindu architectural forms. There are collections of sculptures related to Buddhism and Hinduism, as well as tiny paintings and old weapons. Indian citizens must pay Rs. 85 to enter the museum; foreign visitors must pay Rs. 500.
4. Basilica of Our Lady of the Mount
Mumbai is home to a large number of antique churches with stunning architecture that dates back centuries. One such church is the Basilica of Our Lady of the Mount, often referred to as Mount Mary's and situated in the Bandra neighbourhood of Mumbai. Take a own vehicle or get a bike on rent in Mumbai to visit this place.
During the annual novena prayers performed in September, thousands of followers of different religions visit this religious building to pray and get blessings. Additionally, travellers from other countries visit this location to take in the festivities of the Bandra Fair, which starts on September 8 and lasts for a week.
5. Gateway of India
Everyone who enters Mumbai must take in the striking beauty of the Gateway of India, which is arguably the city's most recognizable building. This symbol was incorporated to commemorate King George V and Queen Mary's visit to Mumbai. Enjoy the view of the beautiful Roman triumphal arch, which is situated in the busy neighbourhood of Coolabah. Take a few selfies in front of the stunning ocean before moving on to explore the neighbourhood's fantastic shops, eateries, and nightclubs. And take an activa on rent in Mumbai to roam around the place.
Benefits of renting bike in Mumbai
Mumbai is a city of dreams, everyone out there wants to achieve something in their life. And because of that hustle never stops. People in Mumbai keep traveling from one place to another and that's why it is very ideal to get a bike on rent in Mumbai. Honestly, it's a very expensive city to survive and taxi fares are way more expensive than in other cities. And if you want to save your money to spend it on your experiences rather than spending it on a taxi, you should get a bike on rent in Mumbai.
If you decide to go by cab or car, it will cost you a lot of money to get to all these locations. To get where they're going, most people get a bike on rent in Mumbai. You can rent bike in Mumbai from rentnhop, one of the best bike rental in Mumbai and more. Our top priority is your comfort, thus we offer the highest level of comfort when you rent bike in Mumbai.
Individuals with limited resources can hire bikes from Rentnhop at reasonable prices. Being one of the top Mumbai bike rental has been made possible by our mission to make biking affordable and accessible to everyone.
You can select a cheap, straightforward, and quick route throughout the city that works for your weekly rides as well as your everyday commute. What Rentnhop offers you is a genuine deal when it comes to the bike on rent in Mumbai. Our website offers a wide variety of vehicles, including Harleys, gearless scooters, and hyper-ride models like the Dominar and KTM, because we are one of the most well-known names in the market.
We are among the top bike rentals in the country because of our presence in more than 40 places, including Mumbai, and our commitment to providing quality service over quantity. If you rent bike in Mumbai from our offering list, you can anticipate a pretty high-end experience.
You can finally live out your innermost desire of experiencing a thunderstorm with Rentnhop bike rentals in Mumbai because this firm has a variety of superbikes. You only need to sign up once, after which you can select your ideal trip from any location. Visit our website for more information.
Bike On Rent in India | Rental Availability
Goa, Mumbai, Bangalore, Delhi, Jaipur, Leh, Chandigarh, Manali, Rishikesh, Udaipur, Mussoorie, Pune
Read More Blogs: