Important Things you need to know before renting bike/scooty in Manali
Getting your bike for exploring hills in Manali, long, winding routes, sharp turns, and tall mountains, and even for daily use. It sounds like the ideal vacation destination, doesn't it? It does require a bike adventure to explore the seductive beauty of the hills, whether you are a lone traveler or a group of day-trippers. And it is only possible if you own a bike or get a bike on rent in Manali.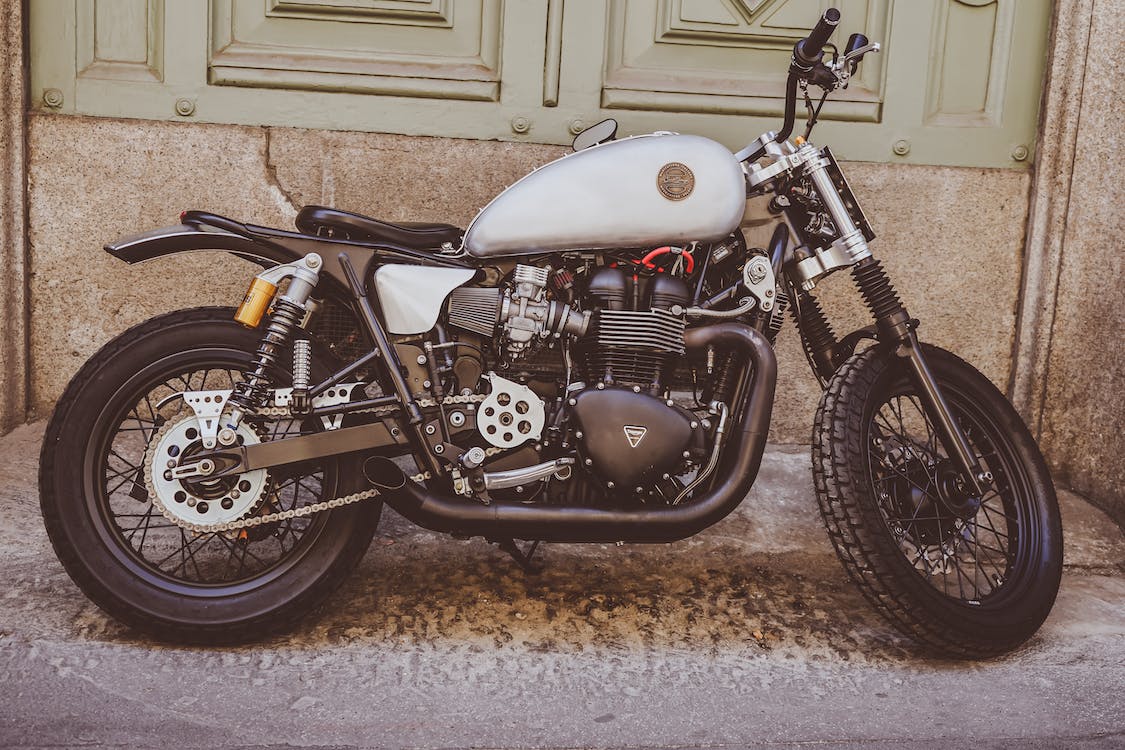 But, getting a bike rental in Manali is not always easy, you have to look for important things before renting a bike. Few important things that everyone forgets to notice which can be harmful to you. 
Here is all you need to know before getting a bike rent Manali. Indeed, it will be a once-in-a-lifetime experience. However, it's always important to be well-prepared before embarking on a journey. We have mentioned 7 things you need to know before getting a bike on rent in Manali. 
8 Things you need to know for renting bike/scooty in Manali 
1. Documentation Needed for Manali Bike Rentals
You must pay special attention here because these papers have the power to make or break your journey of getting a Scooty on rent in Manali. Always carry your original driver's license with you; it will be checked before the bike or scooter is rented to you. And it is always a better choice to carry your driving license in your purse. Make sure you have sufficient bike-riding experience. Avoid it till you are adequately educated if not.
The dealer has the authority to decline to rent a bike to you if you lack a driver's license or lack driving skills. You also need to have other forms of ID with you in addition to your driver's license. Before renting a bike to you, your ID proof will be deposited, and it will be refunded when you return the bike. This is common practice in most locations that provide bike rental in Manali  or any other city like bike on rent in delhi.
2. Storage for Bags
If you choose a one-way rental, several companies that provide bike rental in Manali Mall Road will offer to store your luggage safe while you ride your bike and even have it delivered to the location of your choice. Storage is free, but if you want it sent somewhere else, you'll have to pay for the courier or transportation. Always ask your dealer who is providing bike Booking in Manali in advance if they offer this service because not all dealers will.
3. Policy for Vehicle Recovery
We don't want it to happen, at all. But before embarking on a bike tour, it's crucial to understand what would happen if the bike crashed or anything bad. 
In the event of a collision, the bike is taken to the closest servicing facility, where the mechanics will determine the extent of the damage. Nearly all dealers allow you to read policies. Before getting your bike rental in Manali, make sure you read all the policies to avoid any conflict later. 
4. Safety Equipment 
When you get a bike on rent in Manali or a scooty on rent in Manali for your riding. Please purchase all necessary biking equipment for yourself, whether it be helmets, jackets, gloves, or anything else. There are numerous bike rental businesses that offer helmets. Some impose an extra fee. 
In any situation, you need to make sure that everything is clear and ready. It's for your own security. Make sure the equipment is in good shape if you're renting it or borrowing it from a friend. Additionally, the helmet fits you well and has ISI approval. Rentnhop always makes sure you are completely safe when you rent a bike from Rentnhop. 
5. Bike Rental Contract
Different terms may be included in the contracts of various businesses for two wheeler on rent in manali. There may not even be this in place at many businesses. Therefore, carefully study the contract agreement's specifics before renting a bike. Ask whether there is anything more that applies outside of the contract that you should be aware of. Prior to making a payment or signing the contract, it's a good idea to be aware of all the policies and procedures.
These contracts cover a variety of topics beyond just renting a bike, such as rules governing bike damage, the length of the bike rental, riding restrictions, insurance coverage, bike rental prices, and fueling agreements. So, familiarize yourself with all of these aspects. Ask to have any ambiguities in the contract addressed so that you are aware of them.
6. Physical Damage 
We cannot overstate how crucial this is. Make sure you thoroughly inspect the vehicle whether you are getting a bike on rent or a scooty on rent in Manali. Verify that there are no physical damages. Inform the provider of the bike rental service of any observations you make. Every tiny physical damage, such as a scratch or dent, should be mentioned. Simply because you don't want to risk being held accountable for those damages once you've finished using the bike.
7. Bike Condition 
You want to rent a bike that is in excellent shape. Therefore, be careful to thoroughly check the tires and rearview mirrors. Point out the problem and ask for a different bike if the tires are worn out or the rearview mirrors are cracked or broken. Occasionally, it might not be able to determine that without driving the car. So, before bike renting in Manali, request a test drive.
Verify the functionality of the brakes, clutch, gear pedal, horn, headlights, and taillights. Basically, check to see if the engine is in excellent shape and that the bike as a whole operates well. Inform the bike rental company if it shows any unusual noises. Rentnhop offers you full freedom to check bike conditions when you are ready for bike rental in Manali. 
8. Price for renting bike 
Of course, you can't just disregard how much the bike rental in Manali will cost. Checking how far the bike has traveled is a good idea. Rental bike businesses occasionally reduce the cost of the bike with the greatest mileage. It might not thus be the ideal choice. Additionally, bear in mind that bike rental prices will differ based on the model of the bike. Similar to how scooters would be less expensive and cruiser motorcycles more expensive. 
Therefore, you shouldn't base your choice solely on the cost, don't forget to check bike rent in Manali price. Verify the details and whether it suits your budget and if not check for bike rent in Manali for one day price. There's always the option of comparing various bike rental businesses in your city.
Conclusion 
As we all know bike renting in Manali is easy but sometimes it can harm you if you don't follow the right guideline for bike rental in Manali. Rentnhop doesn't just provide guidance for bike renting but also provides the best bike rental in Manali or any other cities like Goa & more. So, if you're planning for your most awaited Manali Trip, you should consider Rentnhop for bike renting service. Comment below if you want any other information.