How to get two wheeler on rent in Goa?
On a two-wheeler, the entire state of Goa may be explored, therefore today we'll cover everything there is to know about renting bike in Goa there as well as other important information. Having the freedom to travel to the greatest Goa spots that fit your demands is made possible by bike on rent in Goa or scooty on rent in Goa. 
We always settle down and rent two-wheeler in Goa as soon as you get to Goa. Yes, everyone likes to unwind on the beach, but you should want to travel. The most practical mode of transportation for both locals and visitors in Goa is a scooter or bike.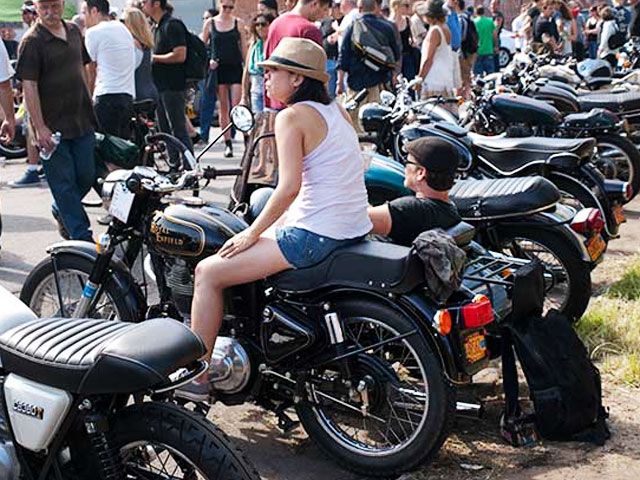 Where should you book two-wheelers?
Owners of two-wheelers will most likely locate you. In other words, if you are walking down a Goan street wearing the most iconic tourist expression, locals will undoubtedly assume you are a first-time visitor. 
Guides or people who rent two-wheelers will typically approach you. Another choice is to inquire at the inn where you are staying. Be aware that you can end up paying more than the going rate in this situation.
Places to book two wheeler
In Goa, you can rent bike in Goa from someone just about anywhere. Simply ask the staff at your hotel for the name of the closest place where you may rent bike in Goa quickly. The greatest location in Goa to get bikes for rent is still Panaji, the state's capital. As you walk away from the train and bus stations, you will easily discover a variety of stores that hire bikes.
We at Rentnhop provides unbeatable bike on rent in Goa without any risks. Not just in Goa, we are offering our two wheeler on rent in cities like Goa, Delhi, Mumbai, Chandigarh and more. Visit our website main page to get a suitable bike on rent in Goa. 
Which type of two wheeler to rent?
Decide first if a two-wheeler is necessary if you want to spend your entire holiday at your resort or relaxing on a nearby beach. However, it is preferable to rent two-wheeler in Goa if you want to explore as most people did or if your accommodation is in a remote location with few nearby dining options or other amenities.
Scooter on rent in Goa
It's difficult to match the independence that a two-wheeler provides. When renting two-wheeler in Goa, you should consider your needs and choose the model that best satisfies them while also offering you comfort during the journey. The most common rental bike in Goa are gearless scooters, including the Honda Kinetics, Activa, or Bajaj scooters, which are at the bottom of the scale. They are quite useful and simple to ride.
Bike on rent in Goa
The traditional Royal Enfield Bullets are at the very top of the scale. They are heavier than the others, consume less gasoline, require more maintenance, and require some getting accustomed to 350cc and 500cc Royal Enfield on rent in Goa versions make up the majority of rental vehicles. 
We would advise choosing the gearless Activa on rent in Goa if you don't do much two-wheel driving. To ride it is extremely simple.
How much does it cost to rent a two wheeler in Goa?
During the busiest times of the year, a standard bike like the Bajaj Pulsar costs about INR 800 per day, while a Honda Activa scooter costs about INR 400 per day. 
High-end motorcycles like Royal Enfield might set you back INR 1200 per day. In Goa during the off-season, you can rent Pulsar for around INR 600 per day, a Honda Activa on rent in Goa for INR 250 per day, and a Royal Enfield on rent in Goa for INR 900 per day. You can visit our website anytime to check bike rental prices. 
Things to look at before renting bike in Goa
These are the things that you must look at before renting bike in Goa with any bike rental company. Just remember these steps before renting bike in Goa. 
1. Two wheeler Condition 
When you find a bike or scooty within your price range, you often merely say "thank you" to the seller. get on a bike and ride off. First and foremost Before sealing the confirmation of getting a rental bike in Goa, you must inspect the condition of the vehicle. Make a note of any damage or broken components to avoid being held responsible later. This step is really important before renting bike in Goa. 
Bring any damage or scrapes to the owner's attention so they can avoid charging you extra when you return the bike. You can also make a little film or take images of the car.
2. Take a test drive 
Before making a decision, make sure to test the bike for 100 to 200 metres. Many bikes are outdated and in poor shape, which could cause you trouble while you're travelling. As a result, it must be guaranteed that it is fully operational. Make sure your brakes, headlights, and rearview mirrors are in functioning order because there are some roads in Goa without illumination.
When you are happy with the test drive, wait before making a final decision. There is still a step left before getting your bike on rent in Goa. 
3. Check Two wheeler documents 
You need to verify that the rental two wheeler you are using has all of its paperwork. Whether you are getting a bike on rent or scooty on rent in Goa. You must verify the legitimacy of these documents. The Two wheeler must be accompanied by an RC Book that lists the name of the true owner and the vehicle's registration date. It helps to protect you from the Goa traffic police, who are particularly tough about this.
Additionally, confirm that the two wheeler is insured. You may file a claim for the damage done to the vehicle if an accident occurs while you are riding.
However, renting bike in Goa has grown to be one of the most well-liked ways to go around the coastal paradise because of the freedom to select a local form of transportation at a reasonable price. It is one of the most effective ways to get across the state. If you have any questions about renting bike in Goa, let us know in the comments section below.
Read More