All about Bike Rentals in Goa that You Need to Know
The most popular company offering bike rentals in Goa is RentnHop. Goa, a lovely state in western India, is known for its magnificent coastline, stunning white sand beaches, opulent beach resorts, and exciting nightlife. Additionally, the region is surrounded by mountains, waterfalls, and a verdant forest, among other natural treasures. The region's well-known sites and fascinating museums serve as evidence of its thriving culture and extensive history. Be sure to check out Dudhsagar Falls and enjoy swimming in Goa's purest waters if you will soon be there. Visit the well-known Aguada Fort stronghold from the 17th century as well. It's super easy to visit these places by bike on rent in Goa.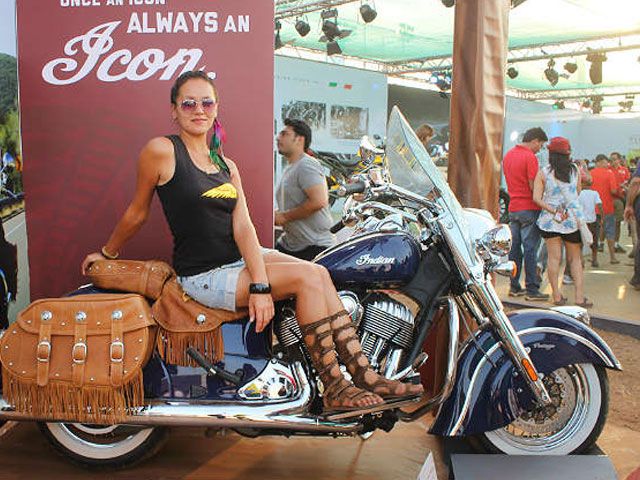 Looking For Bike or Scooty on Rent in Goa?
We advise you to use our bike rental service in Goa, a popular tourist destination, to set your budget and take in the fresh sea breeze while riding in the open sun.
Every teenager's ambition is to travel to Goa, and taking a trip there is similar to visiting a beach paradise. Goa is a small state in the nation, yet the city itself has numerous lovely tourist attractions. A fusion of Indian and Portuguese culture, India's most visited tourist destination is Goa. We also have added very popular locations like Baga and Calangute Beach in order to provide you one of the best locations for your bike hire plans in Goa. 
The lovely state of Goa is home to various waterfalls, sand dune beaches, retail markets, and delicious Goan cuisine. Goa is a destination that every traveler should visit because of its backwaters, parks, museums, and art markets. This is the greatest time of year to unwind in Goa's natural surroundings now that the rainy season is over. Here is a list of the top locations to see in Goa, India, for a more comprehensive travel guide.
You'll have a lovely feeling from the beach's magnificent reflections of the sun's rays, and Goa's sunsets are truly stunning! We've compiled a list of the top Goa attractions including a variety of beaches and parks which you can visit by bike or scooty rental in Goa.
RentnHop also solves your problem of trust with motorcycle renters. With our 100% Money Back Guarantee, you can always hire a well-maintained bike for rent in Goa. As compared to a four wheeler if you want to roam around Goa in style then Thunderbird 350 on Rent in Goa is your best option.
Why Rentnhop is the best option?
Access to the Rentnhop bike rental in Goa is provided through a select group of retailers. These sellers are backed by the trust and guarantees of Rentnhop. There are bikes for every situation, from light-duty to those designed for daily usage. Rentnhop places a high focus on your security and ensures that all the vehicles we provide for bike rent in Goa are in good condition and receive routine maintenance.
Tourists that enjoy stunning beaches, beach resorts, and intriguing culture frequent the picturesque province of Goa. Whether you are interested in natural wonders, food, or vibes, Goa provides a variety of offerings for all travelers, including century-old architecture, exciting nightlife, and delectable foods. If you anticipate traveling to Goa soon, you must consider Rentnhop for bike rental in Goa.
Top Places to visit in Goa
Dudhsagar Falls
One of Goa's most alluring natural wonders, Dudhsagar Falls can be found on the Mandovi River. Tourists that enjoy swimming in freshwater frequent this waterfall, which is regarded as one of India's tallest. Learn about the fabled four-tiered waterfalls on this thrilling nature excursion with a knowledgeable guide. You can swim in its waters and take in the breathtaking natural scenery. The trip includes stops at Se' Cathedral Church, Bom Jesus Basilica, and Mollem National Park. You can get bike rental in Goa to visit this amazing place.
Cotigao Wildlife Sanctuary
Enjoy seeing wildlife in its natural setting at this sizable, multi-story sanctuary, which is also home to rare plants and tall trees. A captivating natural beauty of Goa is the Cotigao Wildlife Sanctuary. Additionally, because there are so many chairs and cabins positioned in the park's resting spots, animal enthusiasts visit it to unwind. Being in a tropical jungle, the refuge has amazing vegetation. Another well-liked camping spot in South Goa is Cotigao Wildlife Sanctuary. You can continue the enjoyment at the coasts after seeing the sanctuary because Palolem Beach and Butterfly Beach are nearby and it will cost you less if you take bike rental in Goa.
Sarquelim Harvalem Waterfalls
This private day tour to the Sarquelim Harvalem Waterfalls and Rudreshwar Temple can be of interest to you if you enjoy learning about cultural history and natural wonders just as much as you enjoy visiting museums. In India, the Sanquelim Harvalerm Waterfalls are a well-liked tourist destination. These beautiful waterfalls, not far from the village of Bicholim, offer picturesque vistas and a tranquil atmosphere. A stop at Rudreshwar Temple, a magnificent temple specifically dedicated to Shiva, is one of the highlights.
Baga Beach
Beautiful Baga Beach is located in Bardez, North Goa. People from all over the nation are thronging there because they want to take advantage of the clear waters and fresh wind. Beachgoers can enjoy a wide range of adventure sports and activities at Baga Beach, including parasailing, jet skiing, kayaking, fishing, and banana boat excursions.
Furthermore, the night time in this seaside region is especially exciting, with lively beach shacks, close-by high-energy clubs, and relaxed cafes offering top-notch entertainment. And it's easy to visit by bike rental in Goa.
Saturday Night Market Arpora
The Calangute – Baga Road night market is open on weekends, Saturdays, and Sundays, and is a great place to find inexpensive, high-quality souvenirs. This shopping area is home to numerous vendors selling a variety of goods, including snacks, artisanal goods, clothing, and much more.
Benefits of renting bike in Goa
You can get a bike or scooty on rent in Goa to explore the whole market.  Tourists and locals alike frequently crowd the area in an effort to grab some good finds. Fantastic taverns and top-notch restaurants may be found close to the market. This location is proof of Goa's exciting nightlife and we provide bike rental on Goa 24/7.
Being in Goa is a really beautiful and fun-loving experience but you might face some challenges while traveling. If you want to travel across the city, you need to have some sort of vehicle by your side otherwise you will burn out yourself. And you will get surprised when you will see the cost of public transport in Goa. It can be too expensive and not fun for some people.
That's why bike rental in Goa is the best option to save money and experience something new. It gives you affordability and a quick way to explore the city.
Every place that we mentioned is far from each other and if you decide to go by cab or car, it will cost you a lot of money to get to all these locations. To get where they're going, most people take bike rental in Goa. You may hire a fantastic bike from Rentnhop in Goa. Our top priority is your comfort, thus we offer the highest level of comfort when you bike on rent Goa.
Individuals with limited resources can hire bikes from Rentnhop at reasonable prices. Being one of the top bike rentals in Goa has been made possible by our mission to make biking affordable and accessible to everyone.
Bike On Rent in India | Rental Availability
Goa, Mumbai, Bangalore, Delhi, Jaipur, Leh, Chandigarh, Manali, Rishikesh, Udaipur, Mussoorie, Pune