7 Best Places to visit in Manali | Manali Bike Rental
Why travel to Switzerland when Himachal Pradesh in India is its own kind of paradise? Manali is one of the classic hill towns with an old-world charm, making it one of the best locations to visit in Himachal Pradesh among all the tourist destinations in the region. 
There are many Manali tourist attractions that can be discovered with our bike rental in Manali, which will wow you to the core, making it one of the best vacation spots in India whether you are a lone traveler looking for a magical gateway, traveling with family, or going on a honeymoon trip with your significant other. We have covered 7 places that you must visit with our bike on rent in Manali.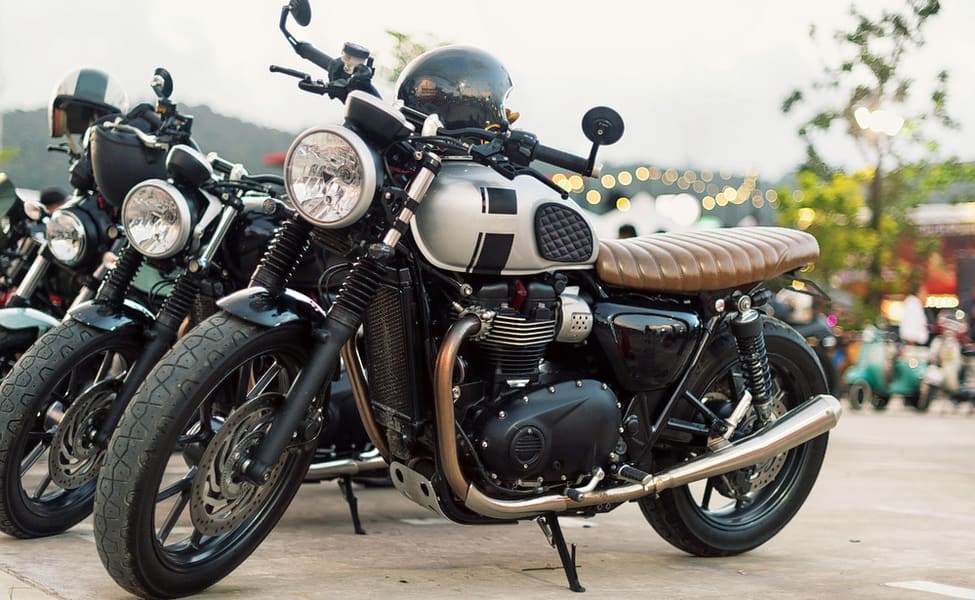 7 places to visit near Manali 
Nehru Kund 

Bhirgu Lake 

Arjun Cafe 

Hampta pass trek 

Van vihar park 

Vasanth baths 

Kothi
1. Nehru Kund 
It is a natural spring that can be seen nearby Manali on the Manali-Leh route. The spring was named after Pandit Jawahar Lal Nehru, the first prime minister of India, who drank water from it and frequented it during his stay in Manali.
The people consider the spring to be lucky and believe it to have come from Bhrigu Lake. Nehru Kund, one of Manali's must-see sites, draws throngs of visitors. If you don't own a vehicle, you can use our bike on rent in Manali or even scooty on rent in Manali. 
Make it a point to stop by this location while you are in Manali so that you may enjoy the tranquility and the spring's pristine water. The scenery that can be seen from here because of its location is another reason why this is one of the top spots to visit in Manali.
2. Bhirgu Lake  
One of the most popular tourist destinations in Himachal Pradesh, India, is Bhrigu Lake. It is a popular location for trekking and attracts visitors from all across India. It is accessible via the Kullu-Manali route and is located approximately 16.2 km away which can be reached by bike on rent in Manali. About 14,100 feet above sea level, to be precise. 
Many Trekkers come to this location with our bike rental in Manali to experience the tranquility and true essence of Himachal Pradesh. Awe-inspiring views of the enormous Himalayas may be seen as the trekking trails wind through ethereal woods and meadows.
3. Arjun Cafe 
A site called Arjun Gunfa or Arjun Cave is situated on the route that goes to Naggar, around 5 kilometers from Manali. You can find a bike on rent in Manali near Arjun Cafe. It is a unique destination in Manali and is rife with myths, legends, and stories that date back hundreds of years. 
The caves can be located in Prini, a community on the Beas River's left bank. The Mahabharata hero Arjuna is said to have done his penance here in order to gain more skill with the Pashupati Astra sword.
4. Hampta Pass trek 
One of the easy to moderately challenging Himalayan climbs, the Hampta Pass walk offers stunning vistas of the Kullu Valley and the Lahaul Valley. And the most popular destinations for trekking in India. The main draw of the hike is Chandratal Lake, which is located along the route. 
The Pir Panjal Range has the pass, which is located at an elevation of more than 4000 m above sea level. The path includes amazing river crossings. There are numerous organizations in Manali that offer Hampta Pass trekking tours; costs vary according to the itinerary and number of days. This place is a must visit whenever you are in Manali. 
5. Van Vihar Park
If you want to find some tranquility in the hippie atmosphere of Manali town, take a quick stroll around Van Vihar Park. A popular destination for tourists in Manali is Van Vihar, a public park with beautiful foliage and deodar trees that reach the sky. Another option is to get on a boat and tour the artificial lake. Particularly early in the morning, bird lovers will love spotting local species in the park.
6. Vashant Baths
One of the main tourist attractions in Manali is the hot springs, which are found on the grounds of the 4000-year-old temple of Vashisht, Lord Ram's kultur. Due to the presence of compounds like lithium, calcium, and other minerals that treat a number of maladies, the springs, which are revered by both residents and tourists, are thought to have therapeutic abilities. Easy to reach here with our bike on rent in Manali service which cost you very less if compared to public transport. 
A lengthy bath in the tranquil waters of the spring has a magical impact on one's disposition. There are separate places for men and women in the springs.
7. Kothi
The picturesque environment and breathtaking views of Himachal Pradesh's snow-capped peaks and glaciers make Kothi, a little hamlet in the highlands, famous. It is situated 2500 meters above sea level on the well-known Spiti route through the Kullu Manali road. This area of the town, which is located at the foothills of Rohtang Pass, is traversed by the Beas, which sculpts the landscape. 
If you want to go on an adventure, this village is a terrific place to start, which can be visited by our bike rental in Manali, especially if you want to hike or trek to Rohtang Pass. The area is also home to a temple dedicated to the goddess Shuwang Chandika.
Conclusion 
Manali is one of the places that you must visit for your holidays and travel with our bike on rent in Manali is one of the cheapest ways to travel. Rentnhop is your way-to-go bike rental in Manali. All these locations that we covered above can be visited by bike on rent in Manali at cheap rates. So, get ready, pack your bags and visit our website to get a bike on rent in Manali. Comment below if you have any questions about our bike renting service.

Read More: