What Is the Approximate Rent Per Day for a Bike in North Goa?
Goa is a significant Indian city and one of the country's most well-liked tourist destinations. As Goa is well connected by road to the major Indian roads, a large number of people commute to and from Goa. Find out more about Goa's attractions, activities and bike rental in Goa in this Blog.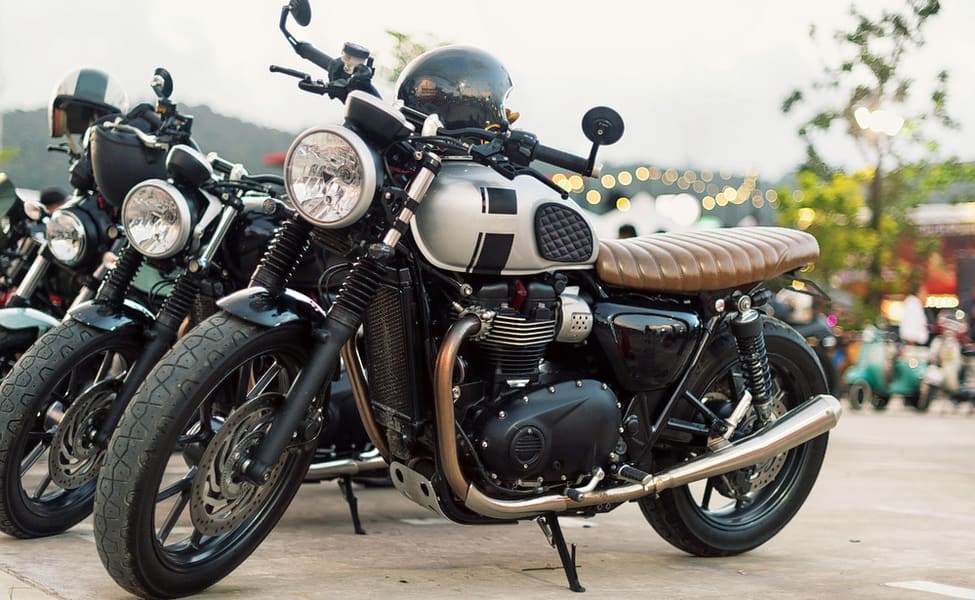 According to Wikipedia, one of the two districts that make up India's state of Goa is North Goa. The district, which has a total size of 1,736 square kilometers (670 square miles), is bordered to the north by the Maharashtra state districts of Kolhapur and Sindhudurg, to the east by the Karnataka district of Belgavi, to the south by the district of South Goa, and the west by the Arabian Sea. 
And if you're planning to visit North Goa, then you're on the right place. We have guided you with important details of bikes on rent with bike rental prices. And also reasons to get a 2 wheeler on rent in Goa. Let's take a closer look at it. 
With the help of our network of trusted service providers, you can easily get a bike on rent in Goa for an affordable price. Now you're thinking what's the best bike rental provider available in Goa, Rentnhop provides bike rentals in Goa which is easily accessible. You can find a bike on rent in Goa for an hour, a day, or an entire day. Get the greatest offers on Goa bike rentals for trips from North Goa to any city like Mumbai, Delhi and more. We will tell you more about this further. 
Why should you rent a bike in North Goa? 
North Goa invites you to a wonderful place of natural beauty, shining with sea, beach, and sunshine. But if you believed that this location is exclusively known for its clear waters and golden beaches, think again. 
The area is certainly a traveller's paradise, filled with impressive forts, age-old temples, beautiful churches, exciting party locations, well-known shacks, crowded flea markets, rich casinos, and a lot of other attractions. All you have to do to discover this colourful location is get a bike on rent in Goa. Because you need a reliable vehicle to visit all North Goa Places and there's nothing better than bike on rent in Goa or even scooty on rent in Goa. 
Beautiful Beaches 
When you reach North Goa, you will get to see that this place is filled with amazing beaches. Vagator Beach, Anjuna Beach, Baga Beach, Calangute Beach, Candolim Beach & more are its main attractions. Rentnhop provides Calangute bike rental & also bike on rent in Goa(whole) so you can visit the beach easily. 
This region, which stretches from Baga to Candolim, is unquestionably the most active center in North Goa. Because it is such a beautiful location, the beach is frequently packed. Calangute bike rental service checks all the boxes to get here, whether it's fun on the beach during the day or jazzy parties at night. Just so you know Rentnhop also offers bike rental near Goa Airport and bike rental in Panjim, and madgaon bike rental. However, read below for more information. 
God's Temples
Every year tourists visit north goa to witness the beauty of these Temples. Whether you consider yourself religious or not, you cannot help but be in awe of the Mahalakshmi Temple's architectural beauty. This historic temple in North Goa dates back to the 15th century. 
Every year our religious tourists visit these temples by getting bike on rent in Goa with Rentnhop when they don't own any vehicle. You should do it too if you wanna visit these temples. And The Mangeshi temple's seven-story octagonal lamp tower and gorgeous water tank are among its key attractions. 
The average cost for a bike on rent in North Goa 
In Goa, the cost of renting bike ranges from  Rs 300 to 2,000, based on the factors that mentioned below: 
Whether its Season or Off Season: To start, prices aren't already set, they vary according to the time of year. Depending on the bike you select and the time of year, you may have to pay more than 2000 for a day of bike rental during the high season. In contrast, you may find bike rental prices for less than 1500 for a single day during the off-season.
Although Duet, Burgman, and Activa on rent in Goa can cost you around 500/day, bike  rental prices are quite different from scooty on rent in Goa. A bike like Pulsar, Classic 350, Apache, Adventure 220, or KTM price would range between 500/day to 1000/day. 
For those who love to ride expensive and modern bikes, we also offer bike on rent in Goa like Ninja 300, Adventure 390, R15, and more which start from 1200 and go up to 3000. 
Whichever two-wheeler on rent you choose to get will be less expensive; if you want a bullet, Himalayan, or any other bike, you will have to pay extra.
Bike rental in Goa with Rentnhop 
Rentnhop is your dependable partner for bike rental in Goa. A small number of distributors in Goa offer access to Rentnhop bike rentals. The confidence and guarantees of Rentnhop are behind these sellers. Every need can be met by a bike or scooty on rent, from light-duty to those made for everyday use. Your security is very important to Rentnhop, which has always been our importance and we make sure that all the vehicles we offer whether it's bike on rent in Goa or any scooty on rent in Goa are in good shape and undergo regular maintenance with experts. 
Conclusion
Getting a bike on rent in Goa is the most affordable option which allows you to get a bike without owning it. And if you're traveling to new cities, there's nothing better than bike rental. And Rentnhop fulfills these needs by providing amazing service to our customers. It also allows you to avoid the hassle of renting a bike with easily accessible service. Now's the time to pack your bag and get ready for your Goa trip with Rentnhop bike rentals.
Read More