5 Scenic Route for a Family Goa Trip
If you've ever dreamt of a family adventure on two wheels, where the salty breeze meets lush landscapes, you're in for a treat with this blog. Welcome to our complete guide on family-friendly bike routes in the beautiful haven of Goa. This blog is a guide for you to explore places or routes on bike rental in Goa. It's not just your normal Goa bike rental guide. So, buckle up (or should I say, helmet up?), as we start this journey filled with sun, sand, and unforgettable moments.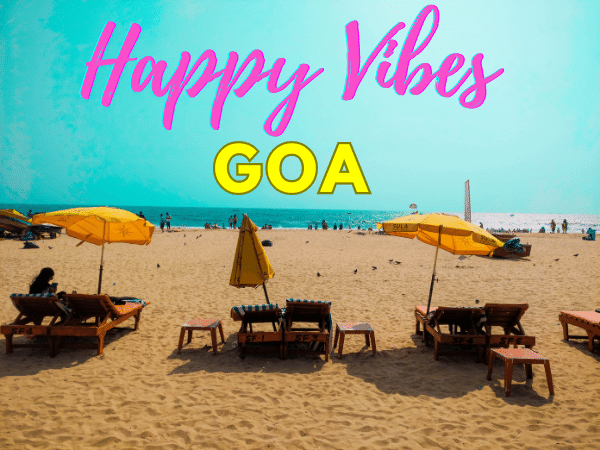 Discovering the Gems of Goa:
Picture this – pristine beaches, swaying palm trees, and charming villages waiting to be explored. Goa isn't just a party destination; it's a paradise for family bike rides. And guess what? You don't need to lug your bikes all the way from Goa; bike rental in Goa makes it a breeze to get your wheels in Goa.
Scenic Route 1: Coastal Charms
Our first gem takes us along the mesmerizing coastal charms of North Goa. Kickstart your journey at Calangute and cruise along the coastline towards Anjuna and Vagator. The rental bikes from Goa ensure you have the flexibility to start your adventure right from the moment you reach Goa.
Pro Tip:
For a pitstop snack, don't miss the local beach shacks. Prawn curry and rice with the sound of waves – a feast for the senses. 
Scenic Route 2: Spice Trail Adventure
Now, let's spice things up a bit, quite literally! Head inland towards the spice plantations in Ponda. The ride is a sensory delight as you pass through the fragrant spice gardens. Goa bike rental options make sure you can easily hop on your favorite ride in Goa without any hassle.
Pro Tip:
Some plantations offer guided tours where you can learn about the spices and maybe even pick up some fresh vanilla or cardamom to take home.
Scenic Route 3: Dudhsagar Waterfall Excursion
For the thrill-seekers in the family, the Dudhsagar Waterfall route is a must-try. Start from Palolem, and follow the winding roads through the dense forests. This route guarantees an adrenaline rush and spectacular views.
Pro Tip:
Consider renting bikes with a bit more power for this route. And yes, pack a picnic – the area around Dudhsagar is perfect for a family lunch amidst nature.
Scenic Route 4: Cultural Quest to Old Goa
Let's time-travel to Old Goa, where history unfolds at every turn. From your starting point in Panjim, weave through the charming streets of Fontainhas, the Latin Quarter. Goa bike rental ensures you can comfortably explore both cities on the same set of wheels.
Pro Tip:
Take a guided tour through the Basilica of Bom Jesus and Sé Cathedral. The stories behind these ancient structures will leave the whole family in awe.
Scenic Route 5: Sunset Magic at Betalbatim Beach
As the day winds down, head towards the serene Betalbatim Beach in South Goa. Bike rental in Goa services make it easy to pick your ride based on your family's preferences.
Pro Tip:
Arrive a bit earlier, so you can relish the sunset. Trust me; it's the perfect way to end a day of biking adventures.
Choosing the Right Rental:
Now, about those bikes – Goa bike rental companies offer a range of options, from scooters for a breezy ride to sturdy bikes for more adventurous routes. Make sure to check the bikes thoroughly before setting off, and always wear your helmets. Rentnhop bike rental in Goa is a perfect choice for you if you're up with your family for this trip. 
Final Thoughts:
Goa, with its beauty and amazing culture, is a family-friendly biking haven waiting to be explored. Whether you're riding along the coast, through spice-scented plantations, or to majestic waterfalls, these routes promise memories that will last a lifetime. So, complete all the pending work, rent those bikes, and let the adventures begin. Goa awaits you, and your family bike journey is about to become the stuff of legends.
Remember, it's not just about the destination; it's about the journey and the stories you create along the way. Happy riding, adventurer.
Related Blog