Top Class Motorcycles Rental in Delhi
With a population of around 20 million, Delhi is one of the most populous areas in the world. It is a heady blend of history and modernity and serves as India's busiest international gateway and hub for religion. Its history is as old as the Yamuna River, which is among Hinduism's holiest rivers and serves as a natural boundary between New Delhi and Old Delhi to the west and east.
The vast arts and crafts industry, numerous majestic buildings, and countless performing arts venues, services like bike renting in Delhi are just a few of the many sights and activities of Delhi and New Delhi. The region is renowned for its superb cuisine, which features specialties from all around India.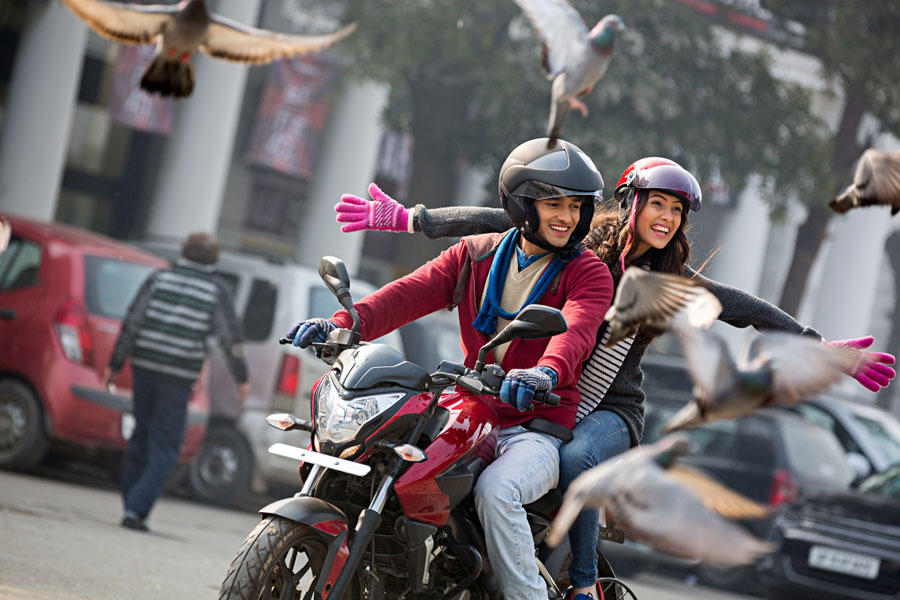 Why is Delhi the best place to rent a bike?
Finding a bike that fits your demands and budget is simple in Delhi thanks to the city's extensive network of bike rental businesses that provide a wide selection of vehicles. The cost of renting a bike in Delhi is often reasonable, making it an economical mode of transportation. The roads in Delhi are quite simple to navigate, and many bike rental companies offer maps and GPS units to make it easier for you to get around. 
Bike on rent in Delhi can be a terrific way to beat the city's heavy traffic and get where you're going faster. Delhi is a sizable city with a wealth of culture, natural beauty, and history. You can tour the city and take in sights that you would miss if you use a car or public transportation by renting bike in Delhi. 
In Delhi, finding parking can be difficult; however, parking a bike is simple and time and money-saving. Due to the danger involved, owning a car is becoming less appealing. Leasing provides you with a far more comfortable and simple alternative to buying; all you need to do is select the model you prefer and make your monthly payment. 
5 Places to visit in Delhi 
1. Humayun's Tomb 
If you notice similarities between Humayun's Tomb and the Taj Mahal in Agra, that is because Humayun's Tomb served as the model for the Taj Mahal's construction. It was the first example of this style of Mughal architecture to be created in India, and the Mughal emperors thereafter undertook a protracted era of building throughout the nation. To get to Humayun's Tomb, you can get a bike on rent in Delhi from RentnHop 
2. Qutub Minar 
Others assert that it was used to summon the faithful to prayer. According to others, it was designed as a triumph emblem and the beginning of Muslim dominance in India. The tower is five floors tall, features exquisite carvings, and is inscribed with verses from the holy Quran. Qutub Minar is the city's second-tallest building. The expansive, lush lawns of the Qutub property make a lovely picnic spot. 
3. India Gate
It is beautifully illuminated at night and a popular area to spend a nice summer evening are the gardens that line its promenade. A fun Children's Park is also available, which is great for kids. When the fountain is lit up at night, India Gate is just gorgeous. The adjacent, verdant lawns are a favorite place for picnics. You can plan a whole day just to visit India gate and trust me you'll never get bored of spending a whole day here. To start the day off, get a bike on rent in Delhi and visit this place. 
4. Red Fort
The Red Fort, the most well-known landmark in Delhi, serves as both a potent reminder of Mughal-era India and a representation of India's struggle for independence. A perfect place for a picnic which you can have with your friends and family. You will get to see school students enjoying their picnic day in groups. You can visit this place by getting a bike on rent in Delhi or even a scooty on rent. 
5. Chandni Chowk 
In stark contrast to the broad, well-lit avenues of New Delhi lies Chandni Chowk, the major thoroughfare of Old Delhi. There is competition for space from cars, bicycle rickshaws, hand-pulled carts, pedestrians, and even animals. It's disorganized, falling apart, and crowded, yet it's also utterly enthralling. One of the largest and busiest markets in India, its twisting aisles are lined with cheap electronics, clothing, and jewelry.
Why Rentnhop is the best bike rental company in Delhi?
RentnHop provides bike on rent in Delhi for most of the places to visit in Delhi. In India, there are many companies that provide bike rental services all throughout the country. But RentnHop continues to stand out for providing two-wheelers for rent in Delhi. Only a few relevant businesses rent bike in Delhi, but RentnHop provides this service all across the country. 
You can search for "bike on rent in Delhi" to find out more information about Rentnhop service for other cities. We also serve in Goa, Chandigarh, Mumbai, Manali, and other cities in addition to these. Harley Davidson, Royal Enfield, Benelli, Yamaha FZ, Pulsar, Avenger, and other models of bikes are available for hire from us. 
Any demand, from light-duty to those intended for regular usage, can be met by a bike. Your safety is highly important to RentnHop, thus we make sure that every available bike on rent in Delhi is in good shape and gets regular maintenance.
With the promotions, we provide bike on rent from Rentnhop, switch to affordable and cheap renting motorcycles. We have a large selection of models if you're seeking a bike to enjoy the road in Delhi, Noida, or Gurgaon or Noida. With RentnHop bike rental services near you, you may begin your bike on rent in Delhi right away and enjoy the open road. 
Conclusion 
In Delhi, you can find so many bike rental services and still can be confused about which to choose. RentnHop is your way-to-go bike rental provider for any trip whether it's Delhi or Goa. Visit our website for more information about a bike on rent in Delhi and don't forget to rent one for yourself.

Read More: