Ladakh Bike Trip from Delhi: Complete Guide
For bikers and adventure seekers, Leh Ladakh is the ideal vacation spot. This location provides some truly outstanding chances for a bike trip to Leh Ladakh. One of the highest motorable roads in the world may be found in Leh Ladakh. The bike enthusiast can take in the beautiful scenery of this captivating area which is possible with a bike on rent in Ladakh. The opportunity to be on the Leh Ladakh bike tour is like a dream come true.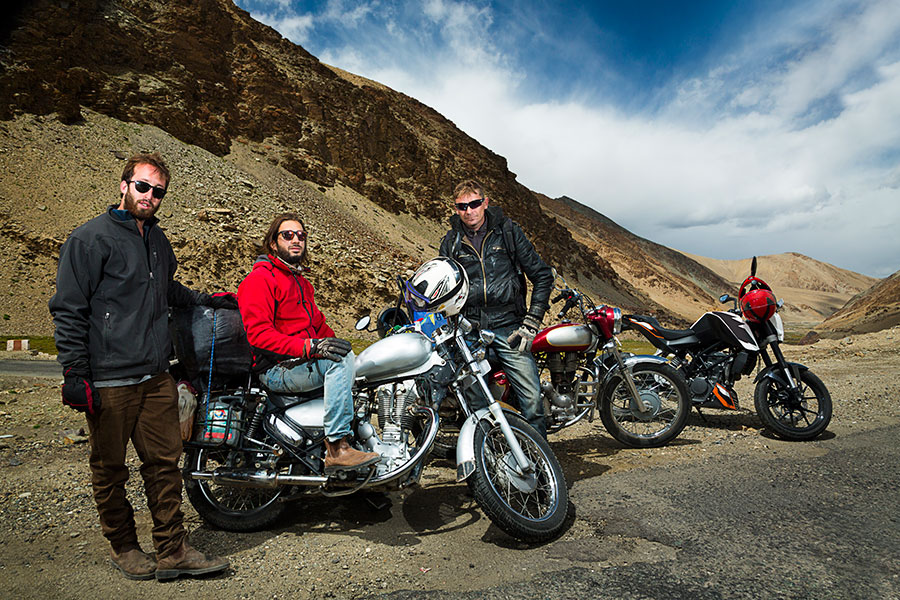 The bike trip to Leh Ladakh is challenging even though it sounds like a lot of fun. The erratic weather could make your bike trip challenging at any point. As a result, if you're arranging your Leh Ladakh bike tour yourself, you need to be well-informed about the entire journey. As a result, this small guide will go through the crucial road map for the Delhi to Leh Ladakh bike tour and also bike on rent in Ladakh to visit some stunning places. 
Bikers typically favour exciting locations that reveal layers of excitement. Leh Ladakh is the finest location when it comes to thrills. The stunning beauty of the entire journey is the key driver behind the popularity of the Ladakh road trip from Delhi because most people across the world get a bike on rent in Ladakh to visit Ladakh every season.
The bike tour is certainly worthwhile because of the stunning scenery, breathtaking passes, historic monasteries, steep and narrow curves, snow-covered mountains, and the brilliant blue sky. Those who adore the greatest of nature's splendour can't resist doing the Ladakh trip from Delhi on bike. 
Best time for Leh Ladakh bike tour 
The optimum months for a Leh Ladakh bike tour are June through September. You can take full advantage of this period to enjoy your bike journey. You can also attempt the Lahaul and Spiti journey at this time. This incredible bike trip to Leh Ladakh is a popular choice among bikers  or non bikers as a way to start the new year. Avoid travelling during the monsoon season because the bad weather could close roads and dampen the thrill.
Choose RentnHop bike rental 
Don't worry if you don't own a bike but still want to take the Leh Ladakh bike tour. In Delhi and Manali, RentnHop offers bike on rent for Ladakh trip from Delhi. All you have to do is provide the required paperwork. In Delhi, you may rent a bike from Karol Bagh(RentnHop Office). Every day would cost INR 900. You need to provide a driving licence and photo ID verification in order to rent a bike. Additionally, the bike rental provider will want a security deposit of INR 10,000. If you are under 25, you must also include a letter of consent from your parents.
Important Documents before renting a bike in Ladakh
In Ladakh, it is advised to have the following documents on hand before renting a bike to avoid any issue later:
a current driver's licence (Indian or International)

a passport or other form of official photo ID

a copy of the driver's licence and passport

a confirmed reservation for the Ladakh lodging

a legitimate credit or debit card to use as a security deposit
Note: Before renting a bike in Ladakh, it is usually recommended to check with the bike rental company because the paperwork needed varies from vendor to vendor.
Top 5 Places to visit in Ladakh 
1. Magnetic Hill 
This Ladakh tourist destination is located on the Leh-Kargil highway, only 30 kilometers from Leh. You can get a bike on rent for your bike trip to Leh Ladakh. Many tourists are drawn to Magnetic Hill in Ladakh by its allure and perplexing facts. This well-known tourist destination in Ladakh is a gravity hill that attracts vehicles to it beyond the laws of physics. The highlight of Ladakh tourism is Magnetic Hill since visitors adore coming here to see the incredible sight of cars ascending without ignition. 
2. Kargil 
Kargil, which is Ladakh's second-largest town after Leh, is located in the valley of the Suru River. Kargil, also known as the Land of Agas, lies close to the Line of Control with Pakistan. After the Indo-Pak War in 1999, also known as the Kargil War, it became a well-liked tourist destination in Ladakh. Due to the extreme weather and heavy snowfall at the high altitude, the routes to Kargil remain closed during the winter. 
3. Hemis Monastery 
Hemis Monastery, which is another wonderful tourist destination in Ladakh's Hemis Village and is located 55 kilometers from Leh, is frequented by both Buddhists and visitors from all over the world. This well-known monastery in Ladakh has a far older history than the 11th century, and the figure of the Lord Buddha inside the monastery is utterly divine and alluring. This place is must visit in Leh Ladakh. 
4. Khardung La Pass
Khardung La Pass, a mountain crossing in the Leh area, is located at an elevation of 5602m and is the highest motorable pass in the world. Khardung La Pass, the entrance to the Nubra and Shyok Valleys, is around 40 kilometers from Leh. It is the perfect place for a photo session because of the breathtaking views of the snow-covered Himalayan hills and the winding roads. 
5. Umling La pass 
Umling La Pass, which connects the settlements of Chisumle and Demchok, which are both near the Indo-China border, is situated at a height of 19,300 feet. This area of Ladakh is less travelled than others, which is perfect for bikers and Roadtrippers. The 86-kilometer trip across Umling La Pass is nerve-wracking and adrenaline-inducing because there is no sign of civilization. 
Conclusion 
These are the fundamental rules that you must abide by when organising a bike trip to Leh Ladakh. You should visit all the mentioned locations on your Leh Ladakh bike tour. The trip's breathtaking scenery will undoubtedly make this bike excursion deserving. So, it's time to go for your Leh Ladakh road trip from Delhi.

Read More: