Why Is It So Important to Get a Bike on Rent in Delhi?
Delhi, the vibrant capital of India, is a city that never sleeps. With its rich history, iconic landmarks, bustling markets, and mouth watering street food, there's no shortage of things to see and experience in this magnificent city. However, navigating Delhi's sprawling streets and traffic can be a daunting task. That's where bike on rent in Delhi comes to the rescue! In this blog, we will explore the top reasons why getting a bike on rent in Delhi is an absolute game-changer for both locals and tourists alike.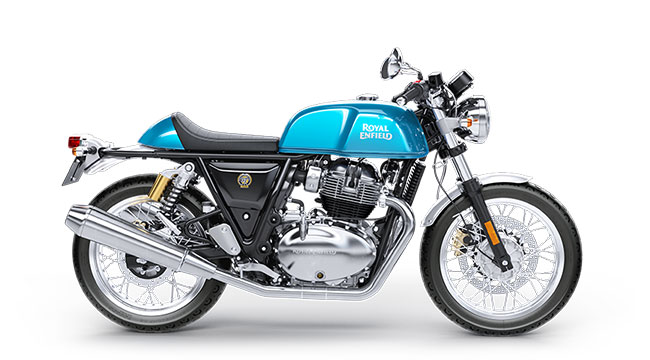 1. Freedom of Mobility
Imagine having the freedom to explore Delhi at your own pace, without being tied to public transportation schedules or dependent on expensive taxis. Bike on rent in Delhi grants you the freedom of mobility to go wherever your heart desires. Whether it's visiting iconic attractions like the Red Fort or Qutub Minar, or discovering hidden gems in narrow lanes, a bike provides unparalleled flexibility, allowing you to curate your own itinerary.
2. Beat the Traffic
Delhi is notorious for its traffic congestion, especially during peak hours. Delhi bike rental allows you to bypass traffic snarls and reach your destination faster. Maneuvering through narrow lanes, shortcuts, and lesser-known routes becomes a breeze, saving you valuable time and energy. Beat the traffic blues and make the most of your time in Delhi by opting for a bike rental.
3. Cost-Effective Solution
Renting a bike in Delhi is a cost-effective alternative compared to other modes of transportation. Whether you're a tourist on a budget or a local looking for a convenient way to commute, bike rentals offer excellent value for money. The rental charges are often affordable, and with options like monthly bike rentals in Delhi, you can enjoy long-term savings. Say goodbye to expensive cab fares and embrace a budget-friendly option without compromising on your travel experience.
4. Flexibility in Duration
One of the significant advantages of bike rentals in Delhi is the flexibility in duration. Whether you need a bike for a few hours, a day, a week, or even a month, there are rental services that cater to your specific needs. This flexibility allows you to customize your rental period based on your travel plans, making it an ideal choice for both short trips and extended stays in the city.
5. Explore Offbeat Destinations
While Delhi's popular attractions are undoubtedly worth visiting, the city is also home to numerous offbeat destinations waiting to be discovered. Getting a bike on rent in Delhi gives you the opportunity to explore these hidden gems that are off the beaten path. From quaint neighborhoods and art districts to serene parks and local markets, you can uncover the lesser-known side of Delhi that often goes unnoticed.
6. Convenience and Ease
In Delhi, getting a bike on rent in Delhi is a simple affair. It's straightforward to reserve your bike in advance thanks to the numerous rental companies that offer online booking alternatives. You can have the bike brought right to your lodging using doorstep delivery and pick-up services, which will save you time and effort. The well-maintained rental bikes have all the required safety equipment, ensuring a relaxing and secure ride.
Conclusion
Bike rental in Delhi gives up new avenues for seeing the city. It's no surprise that bike rentals are becoming increasingly popular among locals and tourists alike, given the freedom of mobility, cost-effectiveness, and flexibility they provide. So, whether you're a tourist looking for adventure or a native looking to rediscover your city, try hiring a bike in Delhi and go on an unforgettable journey that will leave you with lasting memories.