Exploring Mumbai on Two Wheels: The Advantages of Bike Rental
Do you know as a wanderlust enthusiast and urban explorer? Are you ready to embark on an adventure in a city that never sleeps? Look no further than Mumbai, the bustling metropolis that beckons with its vibrant energy, iconic landmarks, and an endless list of hidden treasures. To navigate through the maze of this magnificent city, getting a bike on rent in Mumbai is the way to go. In this blog, we'll dive into why Mumbai is the ultimate destination for bike rentals, especially for the young and adventurous souls out there!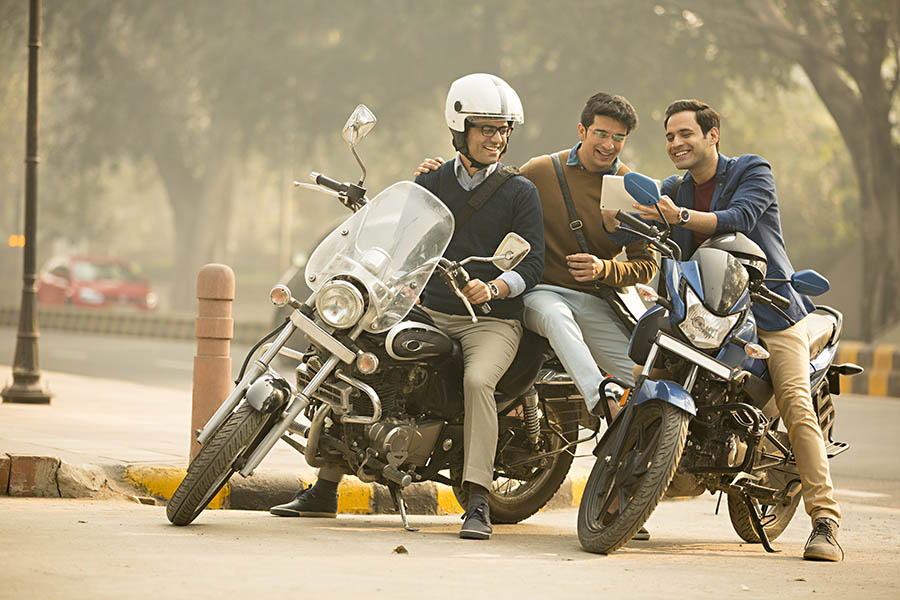 1. Discovering the Unexplored
Mumbai is a melting pot of diverse cultures, hidden lanes, and mesmerising landscapes. From the narrow bylanes of Colaba to the breathtaking Marine Drive, this city offers countless nooks and crannies waiting to be explored. By opting for a bike rental in Mumbai or even a scooty on rent in Mumbai, you gain the freedom to roam at your own pace, unearthing hidden gems, and experiencing the authentic flavours of this cosmopolitan city.
2. Convenience and Flexibility
When it comes to navigating Mumbai's bustling streets, convenience is key. Mumbai bike rental provides a hassle-free solution to beat the traffic and reach your destination in no time. With numerous rental options available throughout the city, you can easily find a bike on rent in Mumbai, allowing you to breeze through traffic, bypass crowded public transportation, and explore both popular and offbeat destinations at your leisure.
3. Cost-Effective or Budget-friendly 
Being a young generation wanderer often means being budget-conscious. Bike rental in Mumbai offers an affordable alternative to expensive taxi rides or the hassle of owning a vehicle. By choosing a Mumbai bike rental, you not only save money but also get to experience the city like a true local, with the added advantage of exploring lesser-known places that might not be easily accessible by public transportation.
4. Embrace the Vibrant Mumbai Culture
Mumbai's culture is a fascinating tapestry of traditions, festivals, and artistic expressions. By renting a bike, you become an active participant in this vibrant city's rhythm, immersing yourself in its kaleidoscope of sights, sounds, and flavours. Cruise through the iconic Bandra Worli Sea Link, witness the buzzing street markets of Crawford Market or embark on a culinary adventure in the bustling lanes of Mohammed Ali Road. Bike on rent in Mumbai is your gateway to experiencing the city's rich culture up close and personal.
5. Health and Fitness
Beyond the exploration and adventure, bike rental in Mumbai also offers a fantastic opportunity for young generations to incorporate fitness into their urban lifestyle. Mumbai's pleasant weather, especially during the winter months, makes biking an enjoyable and healthy way to get around the city. It's a chance to embrace an active lifestyle while relishing the thrill of discovering new places.
Conclusion
As the city where dreams come true, Mumbai offers an exhilarating experience for the young generation seeking adventure, culture, and the joy of exploration. Bike rental in Mumbai provides the ideal mode of transportation to embrace the city's energy, uncover its hidden secrets, and immerse oneself in its vibrant culture. So, gear up, grab that bike on rent in Mumbai, and get ready to embark on a thrilling journey through the heart of this captivating metropolis. Mumbai awaits, and with a Mumbai bike rental, you'll discover a whole new side to the city that will leave you with memories to cherish for a lifetime!