What Are the Important Points to Consider Before Getting a Bike Rental in Leh
Planning to get a Leh Ladakh bike rental and explore the breathtaking landscapes of Leh? You're in for an incredible adventure! As you embark on this thrilling journey, it's important to keep a few things in mind to ensure a smooth and memorable experience. So, let's dive right in and discuss what you need to look out for while bike rental in Leh.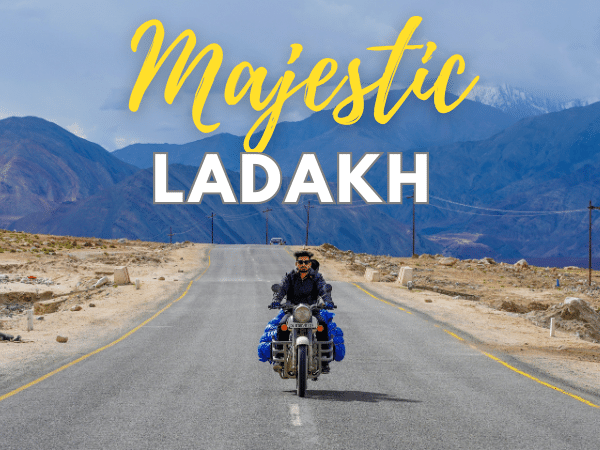 1. Choose a Reliable Rental Agency 
First things first, finding a reputable Leh bike rental agency is paramount. Look for one that has positive reviews, offers well-maintained bikes, and has a solid track record of customer satisfaction. Ask fellow travelers or consult online forums to get reliable recommendations. Remember, a reliable rental agency will not only provide you with a quality bike but also assist you in case of any emergencies or mechanical issues along the way.
2. Assess the Condition of the Bike
Once you've located a potential rental company, spend some time carefully inspecting the bike. Look for any obvious dents, scrapes, or indications of improper upkeep. Check for deterioration in the tires, brakes, and other crucial parts. A trustworthy company will have well-maintained motorcycles and be open about any problems that may be present. If you're not happy, don't be afraid to ask questions or request a new bike. 
3. Verify Required Documents
Ensure you have all the necessary documents before getting a bike on rent in Leh. Typically, you'll need a valid driver's license, preferably an international one if you're a foreign traveler. Carry a photocopy of your passport as well as a form of identification. You might also be required to sign a rental agreement by the rental agency; therefore, go over the terms and conditions thoroughly before signing anything.
4. Understand the Rental Cost
Rental costs can vary, so it's important to have a clear understanding of the charges. Inquire about the daily or hourly rental rate, any security deposit required, and the insurance coverage provided. Be aware of additional charges for fuel, mileage, or any potential penalties. Ensure you're comfortable with the pricing structure before finalizing the deal to avoid any surprises later.
5. Familiarize Yourself with Local Traffic Rules
Leh has its own set of traffic rules and regulations, which may differ from your home country or other parts of India. Take the time to familiarize yourself with the local traffic laws to ensure a safe and hassle-free ride. Pay attention to speed limits, road signs, and other important guidelines. Safety should always be a top priority, and being aware of the rules will help you navigate the roads confidently.
6. Plan Your Itinerary Wisely
Before setting off on your two-wheeled adventure, plan your itinerary wisely. Research the popular attractions, offbeat routes, and potential road conditions. Leh offers a plethora of scenic spots like Pangong Tso, Nubra Valley, and Khardung La. Keep in mind the distances, travel time, and road conditions to avoid any unrealistic plans. Remember, it's better to have a well-paced journey than a rushed one.
7. Prepare for Altitude Challenges 
Leh is located at a high elevation, thus it's important to fully acclimatize to prevent altitude sickness. Before hiring a bike, give yourself a couple of days to adjust. Keep yourself hydrated, abstain from strenuous exercise, and pay attention to your body. Take it leisurely and savor the journey at your own pace to avoid altitude sickness, which can negatively impact your health and your bike experience. 
8. Pack the Essentials 
Finally, plan your adventure's packing carefully. Carry the necessary riding gear, such as a helmet, gloves, protective clothing, and sturdy shoes. Essentials like sunscreen, sunglasses, a first aid kit, and a toolbox for simple repairs shouldn't be overlooked. Layer your clothing and be ready for rapid changes in the weather because it can be unpredictable in Leh. You might not always find convenient rest stations along the road, so make sure to bring extra water and snacks for the ride.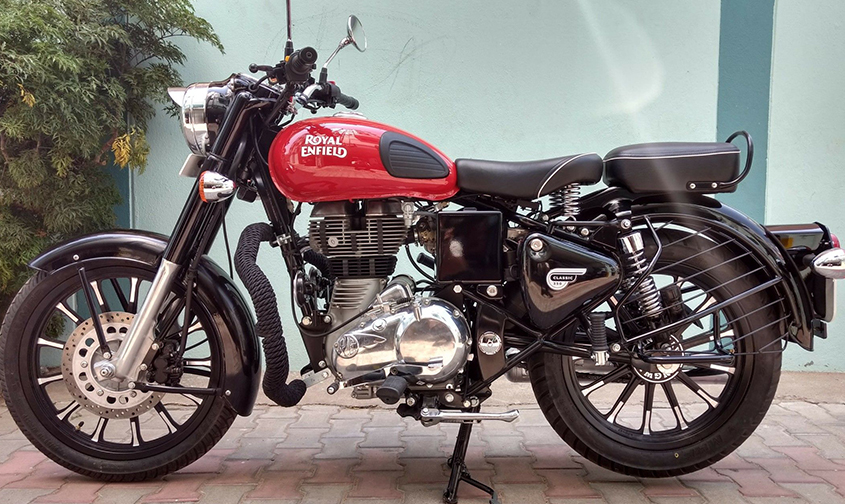 Getting a bike on rent in Leh opens up a world of possibilities, allowing you to soak in the stunning landscapes at your own pace. By keeping these important considerations in mind, you'll set yourself up for an unforgettable journey filled with breathtaking moments and cherished memories. So get ready for a once-in-a-lifetime experience in the captivating country of Leh, and pursue your wanderlust!