Top 6 Places to Visit with Family, Friends, and Couples
When it comes to planning a vacation, choosing the right destination is crucial to ensure a memorable experience for everyone involved. Whether you're traveling with family, friends, or your significant other, certain destinations offer a perfect blend of adventure, relaxation, and captivating experiences. In this blog post, we present you with six top destinations that cater to the varied preferences of families, friends, and couples. So, fasten your seatbelts, and let's embark on a journey through the vibrant cities of Goa, Manali, Ladakh, Delhi, Chandigarh, and Rishikesh.
1. Goa: The Tropical Paradise
Goa, with its sun-kissed beaches, vibrant nightlife, and laid-back vibes, is a go-to destination for all. Families can indulge in water sports, visit historic churches, and explore spice plantations. Friends can revel in beach parties and thrilling adventures. Couples can enjoy romantic strolls along the coastline and savor delectable seafood. To explore Goa's diverse attractions conveniently, consider bike rental in Goa. Bike on rent in Goa allows you to effortlessly move between beaches, explore hidden coves, and immerse yourself in the local culture.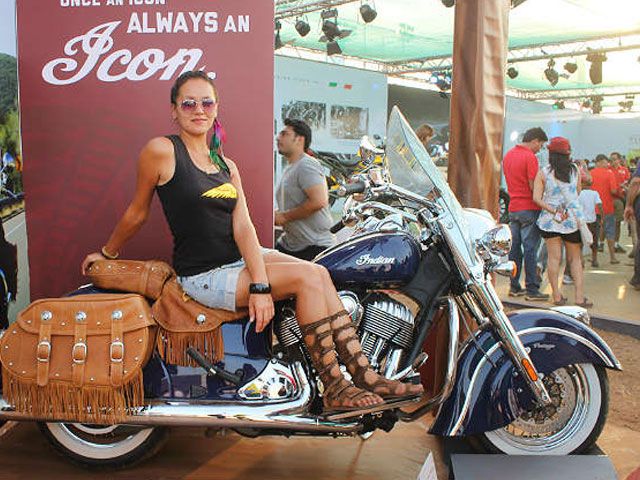 2. Manali: Adventure and Serenity 
Nestled amidst the majestic Himalayas, Manali offers something for everyone. Families can enjoy scenic drives, visit temples, and indulge in local cuisine. Friends can embark on thrilling treks, try paragliding, and experience snow sports in winter. Couples can bask in the tranquility of snow-capped peaks, take romantic walks amidst apple orchards, and relax in hot springs. Opt for a bike rental in Manali to explore nearby attractions like Rohtang Pass and Solang Valley, immersing yourself in the breathtaking beauty of the region.
3. Ladakh: Land of Mystical Landscapes 
For an extraordinary adventure, head to Ladakh. Families can marvel at monasteries, go for camel rides, and enjoy mesmerizing landscapes. Friends can conquer high mountain passes, indulge in river rafting, and camp under the starry sky. Couples can revel in the romantic ambiance of Pangong Tso Lake, witness the serene beauty of Nubra Valley, and experience the spiritual aura of Hemis Monastery. To navigate Ladakh's rugged terrains, bike rental in Ladakh is a popular choice. Bike on rent in Leh allows you to immerse yourself in Ladakh's raw beauty and discover hidden gems along the way.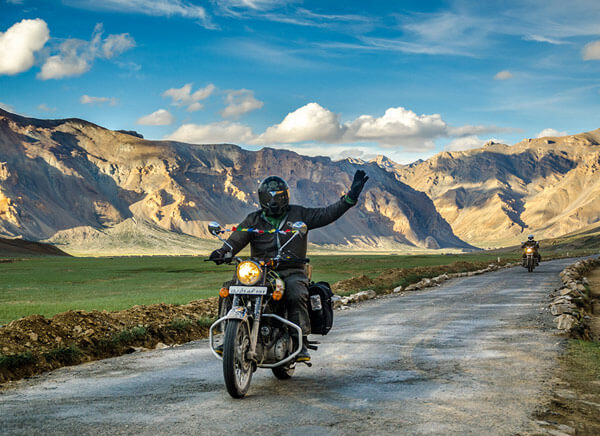 4. Delhi: Heritage and Modernity
The capital city of India, Delhi, offers a unique blend of history and contemporary charm. Families can explore iconic monuments like the Red Fort and Qutub Minar, visit amusement parks, and indulge in delicious street food. Friends can experience the bustling markets, visit hip cafes and clubs, and enjoy vibrant cultural performances. Couples can take romantic walks in lush gardens, visit historic forts, and savor culinary delights. To navigate the city conveniently, consider bike rental in Delhi. Bike on rent in Delhi allows you to maneuver through Delhi's bustling streets and discover its hidden gems.
5. Chandigarh: The Garden City 
Chandigarh, with its well-planned architecture, lush gardens, and vibrant culture, is an ideal destination for all. Families can visit the Rock Garden, explore museums, and enjoy boating in Sukhna Lake. Friends can indulge in shopping at local markets, experience the nightlife, and visit art galleries. Couples can take romantic strolls in beautiful gardens, enjoy serene boat rides, and relish Punjabi cuisine. To explore Chandigarh at your own pace, consider bike rental in Chandigarh. You may easily travel the city's well-maintained roadways and take in its beautiful attractiveness by bike on rent in Chandigarh.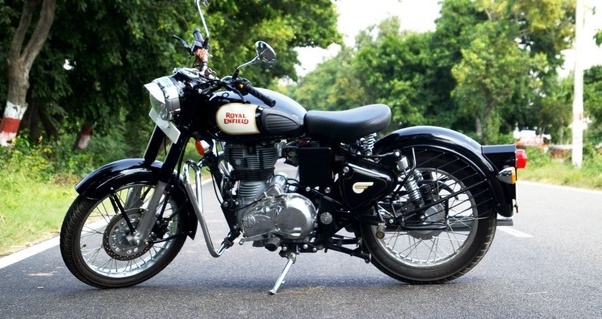 6. Rishikesh: Spiritual Retreat 
Known as the Yoga Capital of the World, Rishikesh is a spiritual haven for seekers of all ages. Families can visit ancient temples, take part in yoga and meditation sessions, and enjoy river rafting adventures. Friends can indulge in adrenaline-pumping activities like bungee jumping, trekking, and camping. Couples can experience the tranquil beauty of the Ganges River, attend enchanting evening aarti ceremonies, and rejuvenate with Ayurvedic spa treatments. To explore Rishikesh's scenic surroundings, consider bike rental in Rishikesh. By getting a bike on rent in Rishikesh, you can get about the beautiful surroundings and explore neighbouring sights like the Beatles Ashram with ease.
Conclusion 
Each destination on this list offers a unique experience for families, friends, and couples. From the tropical paradise of Goa to the adventure-packed landscapes of Ladakh, the heritage charm of Delhi to the spiritual retreat of Rishikesh, there is something for everyone. You may conveniently visit these places' many attractions, envelop yourself in their colourful cultures, and make memories that will last a lifetime by taking into account the bike rental alternatives available there. So gather your belongings, get on a bike, and set out with your loved ones on an amazing journey.