The Best Time to Visit Leh Ladakh on a Bike: A Seasonal Guide
If you're an adventure junkie and love exploring the unexplored, Leh Ladakh is a destination that should be on your bucket list. Known for its breathtaking landscapes, towering mountains, and vast expanses of untouched wilderness, Leh Ladakh offers an experience like no other. And what better way to explore this stunning region than on a bike?
To ensure your safety and comfort, you must carefully plan your bike ride to Leh Ladakh while taking into account the weather and road conditions. We'll examine the ideal biking season in Leh Ladakh in this guide so you can confidently plan your vacation and maximise your enjoyment.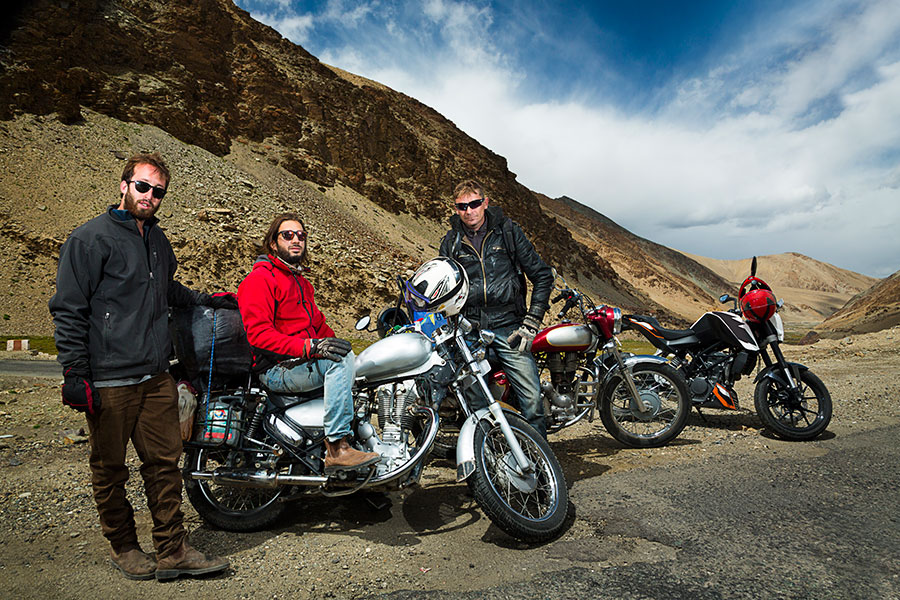 Winter Season (November – February)
If you're looking for a truly challenging and adventurous experience, winter might be the best time to visit Leh Ladakh on a bike. However, it's important to note that this season is not for the faint of heart and requires careful preparation and planning.
During winter, the temperature in Leh Ladakh drops drastically, often reaching below freezing point. This makes it extremely difficult to ride a bike, as the roads can be icy and treacherous. However, if you're up for the challenge, you can get a bike on rent in Leh with snow tires and explore the snowy landscapes of Leh Ladakh.
Keep in mind that many of the roads and mountain passes in Leh Ladakh are closed during winter, including the famous Khardung La pass. This means that your options for exploring the region on a bike may be limited. However, if you're looking for a unique and unforgettable experience, winter in Leh Ladakh is definitely worth considering.
Spring Season (March – May)
One of the greatest times to ride across Leh Ladakh is in the spring because of the temperate temperatures and usually clear roads. This is also the season when several of the region's mountain passes, including the well-known Khardung La pass, open to traffic, allowing bikers to travel throughout the entire area. You can visit all these places with Leh bike rental. 
In Leh Ladakh, the weather begins to warm up in the spring, making biking much more bearable. However, be aware that there may be sporadic rain and snowfall throughout this season, making the weather unpredictable. It's crucial to bring the right equipment and apparel for your bike journey in order to be warm and dry.
Since spring is a busy season for travellers in the area, you might want to think about renting a bike before you go to Leh Ladakh. In Ladakh, there are numerous Leh Ladakh bike rental businesses that provide a variety of bikes, including Royal Enfield, Bajaj Avenger, and KTM Duke.
Summer Season (June – September)
Summer is the peak tourist season in Leh Ladakh, and for good reason. This is the time when the weather is warm and sunny, the roads are clear, and the region's stunning landscapes are in full bloom. If you're looking for the best time to visit Ladakh by bike on rent in Leh, summer is definitely a top contender.
During summer, the temperature in Leh Ladakh ranges from mild to warm, making it ideal for riding a bike. The roads are generally in good condition, and most of the mountain passes are open to traffic, allowing you to explore the region to your heart's content.
However, keep in mind that summer in Leh Ladakh can also be crowded, with many tourists flocking to the region to enjoy its natural beauty. It's important to book your bike on rent in Ladakh. 
Conclusion 
You may fully immerse yourself in the spectacular scenery, charming mountain passes, and tranquil valleys by touring Leh Ladakh on a bike. It offers a sense of independence and exploration that is challenging to match with any other means of transportation. Getting a two wheeler on rent in Leh also provides convenience and flexibility, allowing you to create your own schedule and see the area at your own speed.