Bike on Rent Manali for Leh Road Trip
If you are an adventure lover and have a passion for bikes, then the Manali to Leh bike trip is one of the most exciting and thrilling experiences you can ever have. The Manali to Leh bike trip is a dream for every biker, as it takes you through the most breathtaking landscapes of India's northern region. The trip will take you through the stunning Himalayan mountain range, pristine rivers, crystal-clear lakes, snow-capped peaks, and stunning valleys.
However, before embarking on this incredible journey, it's crucial to plan everything in advance to avoid any last-minute hassle. One of the most important things to plan is the bike rental service you will be using to make the Manali to Leh bike trip. There are many Manali bike rental services available, which is the main starting point for this epic journey.
Leh Ladakh is a place that offers the most adventurous and scenic routes for bikers, and it's also the main hub for bike rentals. You can easily bike on rent manali and embark on your journey towards Manali, Srinagar, or any other destination in the region. There are several things you need to keep in mind while choosing a Manali bike rental service. 
Guide for Manali to Leh bike trip 
Firstly, you need to check the condition of the bikes before renting them. Make sure the bikes are in good condition and have undergone regular maintenance. Also, check the tires, brakes, and gears to ensure that they are working correctly. It's essential to choose a reliable Manali bike rental service that provides well-maintained bikes to ensure your safety during the journey.
Secondly, you need to check the rental rates of the manali bike rental service you plan to use. The rates can vary depending on the bike's model, condition, and rental period. You need to choose a rental service that offers reasonable rates and suits your budget.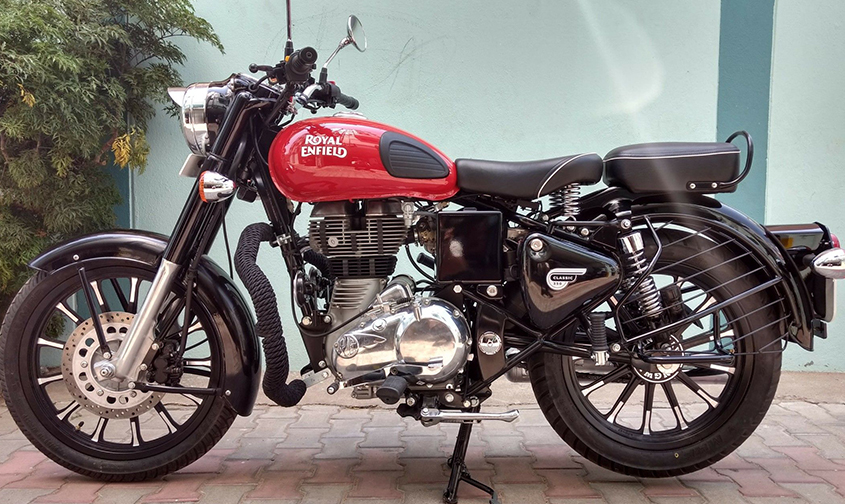 Thirdly, you need to ensure that the manali bike rental service provides all the necessary documents and permits required for the journey. You will need permits to travel through some of the areas in the region, so make sure the manali bike rental service provides them to you.
Once you have rented your bike and planned your journey, you can start your epic bike trip. The journey from Manali to Leh is about 475 km, and it takes about 2-3 days to complete, depending on your speed and stops. And it is very cheap if you want to get Manali to Leh bike rent.  The route takes you through the Rohtang Pass, which is at an altitude of 3,978 metres, and offers stunning views of the surrounding snow-capped peaks.
From there, you will reach Keylong, which is a small town on the way to Leh. It's a great place to take a break and explore the local culture and cuisine. From Keylong, you will continue your journey towards Scooty on rent in manali which takes you through some of the most beautiful and challenging terrains.
Leh is the main hub for adventure activities in the region, and there are several places you can explore around the city. You can visit the Hemis Monastery, which is one of the largest and most famous monasteries in Ladakh. The monastery is located about 40 km from Leh and is a must-visit place for any traveller in the region.
Another must-visit place in Leh is the Nubra Valley, which is a remote and picturesque valley located about 150 km from Leh. The valley is known for its sand dunes, monasteries, and stunning landscapes. 
You can also visit the famous Pangong Lake, which is a crystal-clear lake located at an altitude of 4,350 metres. The lake is about 160 km from Leh and is a popular destination for travellers in the region.
Conclusion 
We are sure now you are ready to get on this trip. Rentnhop is one of the amazing and reliable bike renting companies. You can get a bike on rent in manali at a cheaper price thanks to Rentnhop. This blog is enough to guide you with a Manali Leh srinagar bike trip. If you have any questions related to this trip, comment below.