5 Amazing Places to Visit in Kochi
Are you an adventurer at heart? Do you crave the wind in your hair and the freedom to explore at your own pace? Look no further than Kochi, a vibrant city nestled along the southwest coast of India. With its rich history, cultural diversity, and stunning landscapes, Kochi offers an enchanting experience for travelers. And what better way to immerse yourself in its wonders than with a bike rental in Kochi? Strap on your helmet, rev up the engine and let's embark on a two-wheeled adventure through the five must-visit places in Kochi.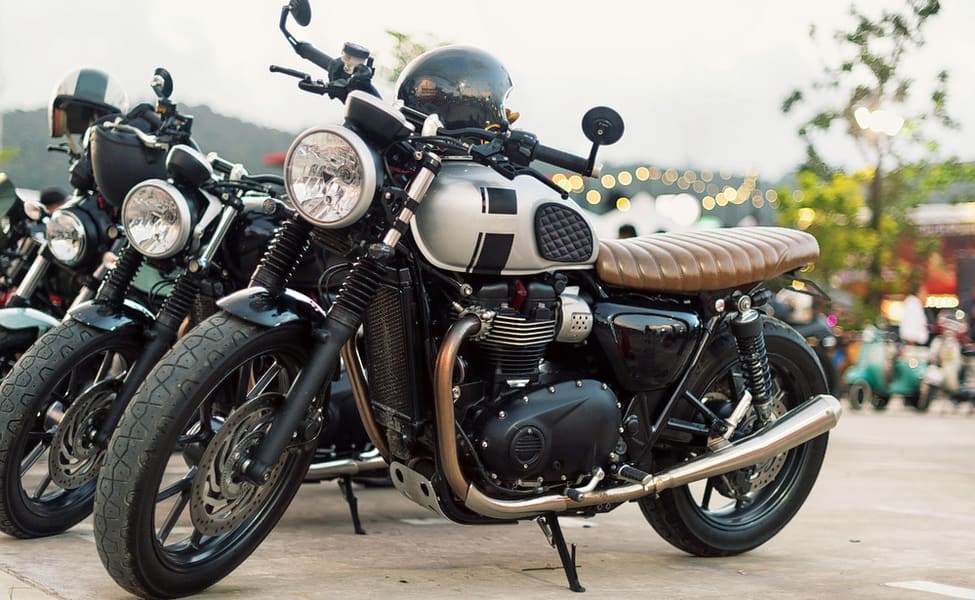 1. Fort Kochi: A Melting Pot of Cultures
Start your journey by pedaling through the charming lanes of Fort Kochi, a historic neighborhood brimming with colonial remnants and vibrant street art. As you cruise along the picturesque streets, you'll encounter the iconic Chinese fishing nets, an age-old fishing technique still practiced today. Make a pit stop at the Vasco da Gama Square, where you can admire the stunning St. Francis Church, the oldest European church in India. Soak up the cultural diversity as you explore the quaint cafes, art galleries, and antique shops that line the narrow streets.
2. Mattancherry Palace: A Glimpse into the Past
Hop back on your trusty bike and head towards Mattancherry Palace, also known as the Dutch Palace. This architectural gem showcases a fusion of Portuguese, Dutch, and traditional Kerala styles. Marvel at the intricate murals and exquisite artwork that adorn the walls, depicting scenes from Hindu mythology. The palace also houses a museum that offers a fascinating glimpse into Kochi's royal past, with displays of ancient weapons, costumes, and other artifacts.
3. Marine Drive: Serenity by the Sea
As you crave the salty breeze and panoramic views, make your way to Marine Drive, a bustling promenade along the backwaters of Kochi. This waterfront area offers a perfect blend of natural beauty and urban charm. Enjoy a leisurely bike ride along the scenic stretch, with the azure waters of the Arabian Sea on one side and towering skyscrapers on the other. Take a break at one of the many waterfront cafes and indulge in some delicious local cuisine while enjoying the mesmerizing sunset.
4. Cherai Beach: Sun, Sand, and Serenity
For those seeking sun-soaked shores and tranquil surroundings, Cherai Beach is an idyllic paradise just a short ride away from the city center. Feel the sand beneath your tires as you explore this pristine coastline that stretches for miles. With its golden sands, gentle waves, and serene ambiance, Cherai Beach is the perfect spot to relax, swim, or simply soak up the sun. Grab refreshing coconut water from a beachside vendor and rejuvenate amidst the tranquil beauty of this hidden gem.
5. Hill Palace Museum: Royalty and Riches
Round off your biking adventure with a visit to the Hill Palace Museum, located in the tranquil town of Tripunithura, a short ride from Kochi. This majestic palace was once the residence of the Kochi royal family and now houses a remarkable collection of artifacts, including antique furniture, paintings, sculptures, and jewelry. Stroll through the sprawling gardens and explore the various galleries, immersing yourself in the opulence and grandeur of the bygone era.
Conclusion
Kochi, with its blend of history, culture, and natural beauty, offers a plethora of experiences waiting to be discovered. Bike rental in Kochi provides the perfect means to explore the city and its surroundings at your own pace. From the enchanting streets of Fort Kochi to the tranquil shores of Cherai Beach, each destination holds its own unique charm. So, dust off your adventurous spirit, grab a bike on rent in Kochi, and embark on an unforgettable journey through the heart of this captivating city. Let the wind guide you to the hidden gems that await at every turn.
Read More: