Travel in Delhi-Ncr Without Hassle Using Bike Rental Services
If you reside in Delhi-NCR, you are well aware of the challenges you must overcome every day just to get from A to B. It takes a long time to travel from home to work each day. We are all familiar with the state of public transit and have been in crowded buses and metros. The strain of being in a crowd is incalculable post-Covid.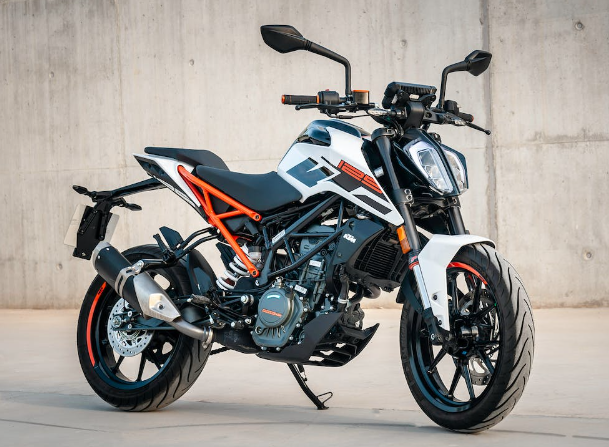 In terms of the quantity of traffic one encounters, Delhi has long been considered one of the world's top cities. This is not a particularly impressive feat. An individual wastes three to four hours every day, on average, just getting from one place to another. 
Why? Obviously, traffic. Using a car or public transportation only makes matters more challenging. There are several explanations for why travel takes up most of your commuting time and why it becomes inconvenient.
It's not affordable for everyone to buy a car. People thus choose public transport but getting a bike on rent in Delhi is a perfect way to save some money. In this blog, we will tell you how you can travel in Delhi without any hassle with our bike rental and why it is the ideal choice. Keep reading 
Using Bike Rental Services to Address Travel Issues in Delhi
Using a bike rental in Delhi to get around is an easy answer to these issues. Most of your daily transportation issues can be resolved by using bike rental in Delhi services. You may escape crazy traffic and save time by using it every day. And you would be able to save your money by getting a bike on rent in Delhi. 
One day, see if you can get there faster by riding your bike to work. Take your usual means of transportation the next day. The amount of time it takes to travel the same distance will change significantly. So, when you switch modes of transportation, the largest issue you were having that day is resolved.
Self-ride bike rental in Delhi services may completely alter your life. Considering that not everyone can afford a car and that nobody wants to be late for work because of constant stuck in traffic 
Rentnhop is the ultimate solution for you 
Rentnhop was founded to give people access to scooty on rent in Delhi, assisting them in getting rid of their time-consuming modes of transportation. It is a modern, shrewd method of travelling to and from work or other destinations by renting bike. 
Rentnhop allows customers to choose their own two-wheelers. Not bad, huh? How would you feel if you always had a brand-new bike to ride and a chance to show it off to your friends?
Booking a self-drive bike on rent in Delhi is simple for everyone thanks to our customer-focused website and procedures. You can register and even select a pickup time and location from the official website at your convenience.
Travelling in Delhi-NCR can be a daunting task, especially during peak hours when traffic is at its worst. Driving your own car or taking public transport can be time-consuming and frustrating. But with bike rental services like Rentnhop, travelling in Delhi-NCR has become a hassle-free and enjoyable experience.
Rentnhop offers a wide range of bike on rent in Delhi, from scooters to sports bikes and cruisers, all maintained to the highest standards to ensure a safe and comfortable ride. With Rentnhop, you can easily navigate through traffic and reach your destination quickly and conveniently.
Renting bike in Delhi from Rentnhop is also a cost-effective option, as you can avoid the expenses of owning and maintaining a bike. Rentnhop offers flexible rental options, including daily, weekly, and monthly rentals, making it easy to rent bike in Delhi for short or long-term needs.
What's more, Rentnhop online booking platform makes renting bike in Delhi a hassle-free experience. You can book your bike online from the comfort of your home or office, and Rentnhop will deliver the bike to your doorstep.
Conclusion
Renting bike in Delhi from Rentnhop is the perfect solution for hassle-free and convenient travel in Delhi-NCR. With its wide range of bikes, affordable rates, and flexible rental options, Rentnhop is the ideal partner for all your travel needs. So the next time you need to travel in Delhi-NCR, rent bike in Delhi from Rentnhop and enjoy a stress-free ride.
Read More